ATLÉTICO DE MADRID
Napoli not tempted by Atletico's increased offer for Higuain
According to Italian sports daily Corriere dello Sport, Atlético's latest offer for Gonzalo Higuaín is 60 million euros and midfielder Matías Kranevitter. Napoli resist.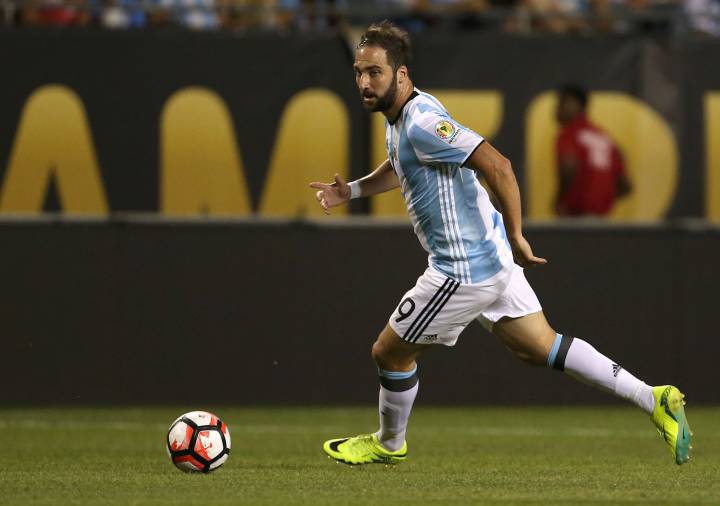 In Italy, sports daily Il Corriere dello Sport report that Atlético de Madrid are eager to end their bad luck in the Champions League and edge closer to Real Madrid and Barcelona by bringning in Argentine striker Gonzalo Higuaín, who smashed 38 goals in 42 games with Napoli last season.
According to reports in Italy, Atlético have made an improved offer of 60 million euros plus the transfer of midfielder Claudio Matías Kranevitter.
But Napoli want more for their star player. Club president Aurelio De Laurentiis said in an interview with La Repubblica last week: "Higuaín will never betray Napoli" adding that the southern club would be offering the centre-forward a pay rise: "I've already put the money on the table. El Pipita hasn't received any offers and he is a very serious-minded guy; he will tell us what he wants as soon as the Copa América is over. Higuaín may consider leaving Napoli only as a means of wearning a lot more money but he knows very well that here he will be the star player for many years to come. And he also knows that I will improve his contract".