CRICKET
Kumble named new India coach
Anil Kumble, the former Indian Test captain, has been appointed as the new head coach of the national side, it was confirmed on Thursday.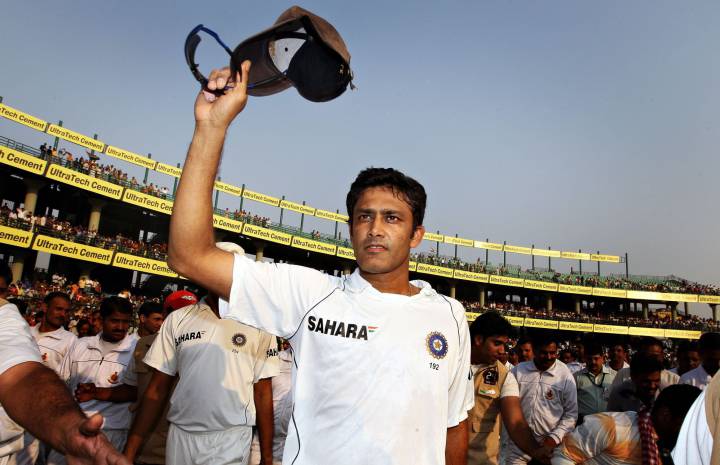 Former Test captain Anil Kumble was on Thursday named the new head coach of the Indian cricket team, the national board announced in the northern hill station of Dharamsala.
"After doing discussions with various stakeholders we have selected Anil Kumble for a period of one year," said Board of Control for Cricket in India (BCCI) president Anurag Thakur.
The 45-year-old spin great was chosen from a list of 57 applications received by the BCCI which was later pruned and placed in front of an advisory panel.
Advisory members Sachin Tendulkar, Sourav Ganguly and VVS Laxman were instrumental in naming Kumble as coach.
The month-long process for selecting the coach culminated during the penultimate day of the ongoing BCCI Conclave.
Kumble did not fulfil the BCCI's stated criteria of 'having coached an international side', yet he nonetheless managed to sneak past many prominent Indian and foreign candidates.
The leg-spinner bagged 619 Test wickets in 132 matches and is only the second bowler in cricket history after England's Jim Laker to have taken all 10 in a Test innings.
His first coaching assignment will be India's upcoming tour of the West Indies in July.