LIGUE 1
PSG to hand Blanc a six-figure severance pay-out
According to L'Équipe, Laurent Blanc has had his contract rescinded by PSG and will receive 22 million euros in a severance deal.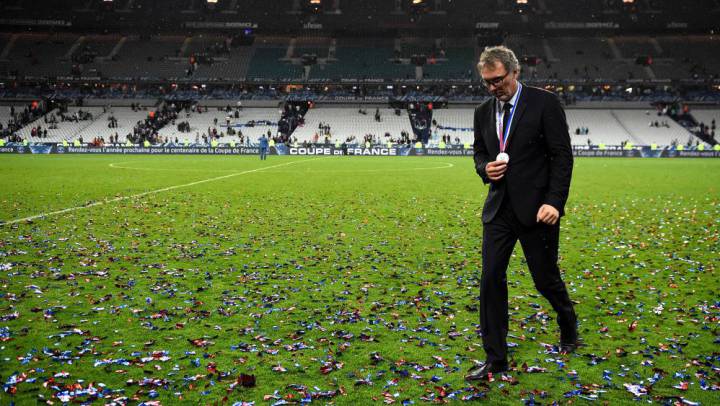 Laurent Blanc has rescinded his contract with Paris Saint-Germain and leaves the path clear for Unai Emery to take over the managerial post at the club. L'Équipe reports that Blanc has already finalized his exit from PSG, signing all the relevant paperwork in a severance deal that will see him receive around 22 million euros as part of a severance package, as compensation for the two remaining years on his contract which will now not complete. Part of that compensation deal corresponds to various bonuses.
With Blanc out of the picture, PSG can now step up their operation to bring in Unai Emery as new coach. The Basque coach rescinded his contract with Sevilla last week, after his legal representatives deposited the two million euro fee to liberate him from the final year of his contract at the Sánchez Pizjuán.