SEVILLA
Kiyotake to take Maradona's No.10 shirt at Sevilla
The Japanese midfielder has arrived in Seville and will undergo a medical in the morning before signing a four-year contract with the Andalucian side.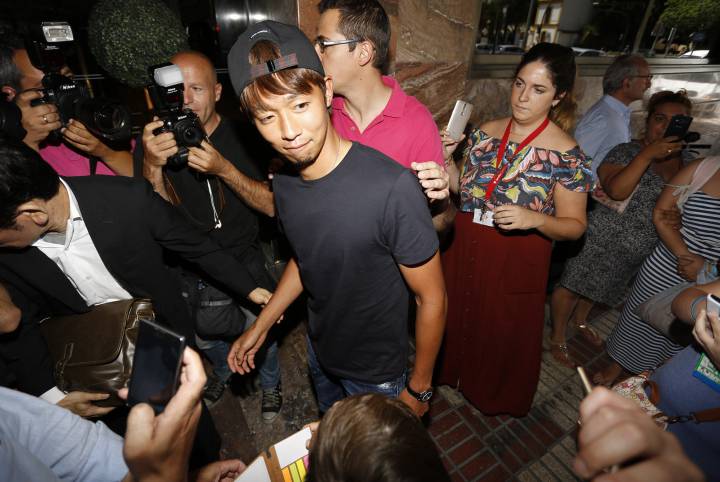 NUEVO NISSAN LEAF
VANAUTO
Hiroshi Kiyotake has arrived in Seville. Amid huge expectation - for the arrival of the Japan international, the player underwent a medical revision and will sign a four-year contract with Sevilla before being presented tomorrow. A palpable feeling of expectation hung in the air for the midfielder's arrival and as he was met at the airport by Director of Sport, Monchi.
The 26-year-old attacking midfielder is Sevilla's second reinforcement for the new season and has been brought in to replace the outward-bound Éver Banega, although he won't be the only one competing for that role. The Andalucians are also trying to convince Las Palmas to part with Roque Mesa, although the two clubs have differences over a price for the player.
Before setting off for Seville, Kiyotake said that he would like to inherit the number 10 shirt, worn by Maradona when he was on the books at Sevilla in 1992-93 and currently owned by José Antonio Reyes who will leave the club this summer. The number 10 clearly has a significance for Kiyotake who added, "I want to score 10 goals and make 10 assists too".
He won't be the first Japanese player at Sevilla though - Hiroshi Ibusuki spent three seasons with the club, the last of which as part of the first team squad and making his debut in memorable fashion - in the derby against Betis.