Inter-continental showdown
Copa America playoff challenge to Uefa Euro 2016 winners
South American football's governing body has sent an invitation to Uefa offering a one-off game later this year between the winners of Copa America and Euro 2016.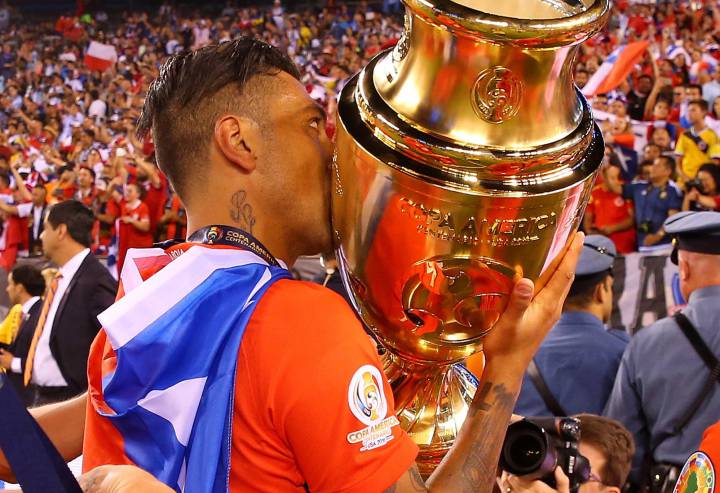 The best of the best nations
With Chile defeating Argentina in the Copa America Centenario final, and the European Championships in the knock-out phase building up to their final on July 10, an interesting football proposition has been fired across the Atlantic Ocean.
The South American football's governing body has proposed a one-off match between the winners of the Copa America Centenario and Euro 2016 later this year, officials confirmed.
Invitation sent
Alejandro Dominguez, the president of CONMEBOL, told reporters at a press conference an invitation to UEFA had been made to stage the inter-continental showdown.
'We have challenged UEFA to play one game this year, bringing together the winners of the Copa America Centenario and the winners of the Euro 2016,' Dominguez said. 'We are waiting for that answer. They are studying our offer,' he added.
No date for the possible match was given but the match would be staged as part of events to mark the Copa America's centenary, officials said.
Final preparations underway
Dominguez's comments came just prior to the Chile and Argentina final on Sunday 26 June in East Rutherford, New Jersey. Argentina lost on penatlies and following the game their star, Lionel Messi, retired from international football.
The game marked the conclusion of the special edition of the Copa America, which was held outside South America for the first time and incorporated six teams from North America, Central America and the Caribbean (CONCACAF) region.