ARGENTINA
"What a disaster the AFA is, for God's sake" - Leo Messi
Leo Messi posted a photo on Instagram of himself with Sergio Agüero accompanied by an angry attack on the Argentine FA: "What a disaster the AFA is..."Ecuador-Argentina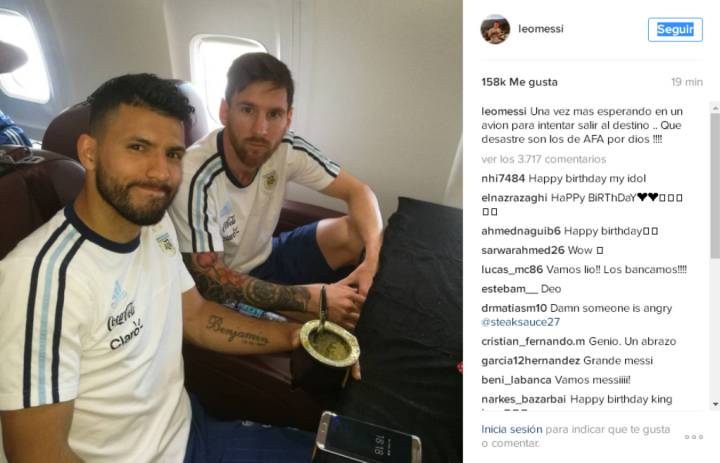 A four-hour delay on a chartered flight to New Jersey was the last straw for birthday boy Leo Messi. Posting on social media just a couple of days before Argentina take on Chile in the Copa America final, Messi has had enough of the disorganisation and lack of professionalism in the Argentine FA, AFA: "Once again waiting in an airplane to take off... What a disaster the AFA is, for God's sake".
The AFA is bankrupt, torn apart at director's level by power struggles, and the players have had to pay for it. A nine-hour flight in a plane 'not fit for purpose' according to the account of one player, hotel rooms that weren't ready upon arrival, a lack of access to gyms with the neccessary equipment (eventually paid for by sponsors) and then a four-hour delay with no dinner just two days before the final.
No wonder Messi was angry. AFA's reply to the criticism follows:
"The Argentine Football Association would like to acknowledge that the team's flight suffered a delay because of weather conditions and that the transport is organised by Copa officials".
If this golden Argentinian generation is to lift its first major trophy with Leo Messi in spectacular form, it looks like they'll have to overcome more than just Chile on Sunday, with Maradona warning the squad "not to bother coming home" if they don't bring the cup.
Find out where in the world and what time you can see the match here.