Wales - Northern Ireland
Northern Ireland sing "We're not stupid we voted to stay" to Welsh
After Friday's Brexit, Northern ireland fans had a bone to pick with the Welsh in their Paris Euro 2016 second-round game: "We're not stupid we voted to stay"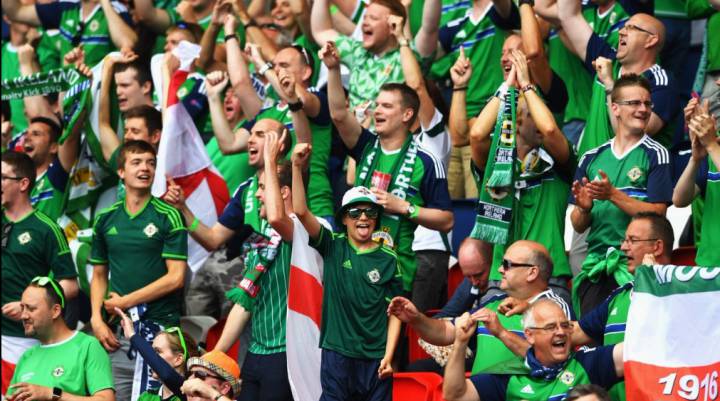 Wales-Northern Ireland was historic before a ball was even kicked, the first time two British teams had ever met in the knockout stages, the first time these two teams had made it to the knockout stage in Wales' first ever Euros.
A different type of history was made on Friday when the UK decided to exit the European Union. Northern Ireland voted overwhelmingly to stay while Wales were in the 'OUT' camp. A fact that the Northern Ireland fans couldn't resist bringing with them to the Parc des Princes.
"We're not stupid we voted stay", sang the green & white army to the Welsh fans.
The political chant couldn't sour a celebratory atmosphere, however, as these images prove: at the end of the match both sets of fans stayed behind in the stadium to sing the Euro 2016 anthem: Will Griggs on fire...