Demonstration in Buenos Aires for Messi: "Don't go Lío"
"Don't go Lío" More than 10,000 people have signed up for the event on 2 July at 18:00 after Messi said he was retiring from the Argentina side.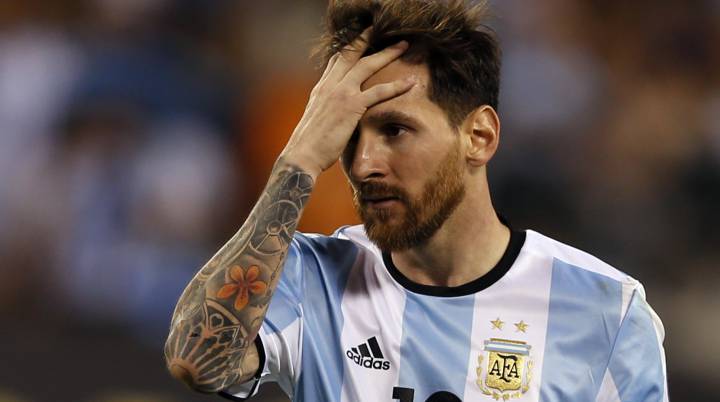 More than 10,000 people have signed up for a demonstration this Saturday, 2 July, at 18:00, to ask Lionel Messi not to retire from the Argentina national side. Messi announced he was retiring after Argentina were beaten by Chile in the Copa América final on Sunday night, with Messi missing a penalty in the shoot-out.
Message to Messi on Facebook
"We're the only country able to criticise the best in the world, and as of today he can't find a reason to keep wearing the national shirt. This Saturday 2 of July at 18:00 let's all go to the Obelico to show him our affection and our desire for him to keep weariing the Argentina shirt. Come on Messi, don't give up!", was the message circulated by the fans of Messi, under the slogan: "Everyone to the Obelisco. Messi's not leaving. #NoTeVayasLio" (#Don'tGoLío).
Wave of sympathy for Messi in Argentina and abroad
Since Messi said he was retiring from international football Argentina has been gripped by a wave of Messi fever, with major names, including the president of the country Mauricio Macri and football legend Maradona, pleading with the player not to retire. Public road signs in Buenos Aires showed the hash-tag #NoTeVayasLío and there have been statements in support of Messi from his Barcelona teammates and other footballers including rivals, all with a common goal: for Messi not to give up international football.