"Time to let the world know. My next destination is Manchester United" - Zlatan Ibrahimovic
Ibrahimovic confirmed he's on his way to United on social media: "My next destination is Manchester United". His contract with PSG finished in June. The Swede is 34 years old.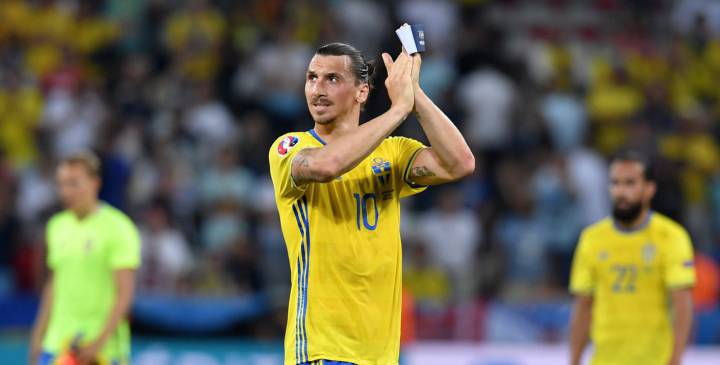 Zlatan Ibrahimovic has brought all the summer speculation to an end. This Thursday he published on his Instagrama and Twitter accounts an image of the Manchester United crest with the message: "Time to let the world know. My next destination is Man United."
The Swedish striker, eliminated from Euro 2016 at the group stage with Sweden, completed his contract with PSG in June and at 34 years of age will join Jose Mourinho as Old Trafford for a new challenge in the Premier League. Zlatan shone in France scoring 156 goals in 180 games, and extended an impressive trophy cabinet, but ultimately unable to add the Champions League to the haul.
The Premier League has looked like Ibra's destination from when his contract came to a close, but the player explained that he enjoyed the media's wild speculating and would hold off on his next destination until he became bored of the rumours.
Zlatan has now been at Ajax, Juventus, Inter de Milán, Barcelona, Milán and PSG. The Premier League is the only big European League that has yet to feel the force of the legend. He will form part of Mourinho's plan to bring the Red Devils back to the top of European football. The problem is that United finished 5th under Van Gaal and will not dispute the Champions League this coming season.