SPAIN
Villar already knows Del Bosque's decision to resign from Spain
The national manager had already advised at the end of last year that he was going to step down after Euro 2016 and this has now been reaffirmed to the RFEF president.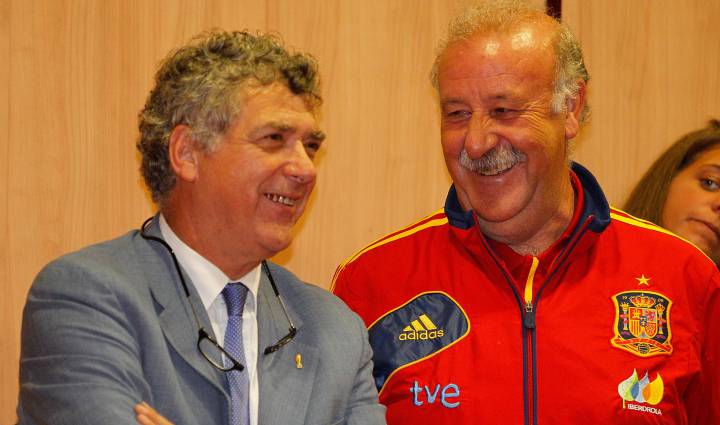 Vicente del Bosque communicated to Spanish Football Federation (RFEF) president Ángel María Villar in December that he would leave his post following the European Championships in France. The two men then spoke again after Spain's exit at the hands of Italy and the manager insisted that he would not be changing his mind, sources close to AS have confirmed.
Villar tried in vain to convince the World Cup 2010 and Euro 2012 winner to continue but Del Bosque was clear that he would not and also that he would not accept any further role within the organisation although could be used in a consultant. His contract runs out on the 31 July and the president asked him not to make the decision public until after the next RFEF assembly on July 15, or at least until Villar was able to make it official along with his successor.
They will speak again on July 11 or 12 once Villar, also VP at Uefa, returns from the Euros after the presentation of the trophy to the eventual winners.