REAL MADRID
Pogba agent blasts Lineker over 'overrated' jibe
Speaking on Italian television, Mino Raiola had some choice words for Gary Lineker in the wake of the presenter's criticism of Paul Pogba.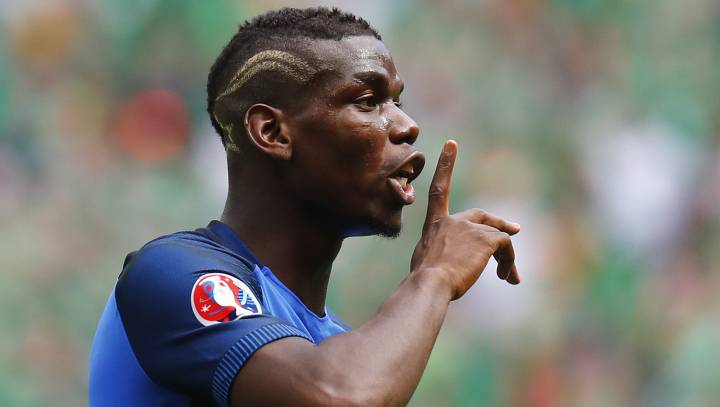 The agent of Real Madrid target Paul Pogba has hit back at television presenter Gary Lineker after the former England captain branded the Juventus midfielder 'overrated'.
The France international was tipped to star at Euro 2016 ahead of the tournament, but has underwhelmed so far for the hosts, who face Iceland in the quarter-finals on Sunday.
"World's most overrated player?"
And as Les Bleus laboured to a 2-1 last-16 victory over the Republic of Ireland at the weekend, Lineker took to Twitter to ask: "Is Pogba the world's most overrated player?"
But speaking to Rai Sport in his native Italy, Mino Raiola defended his client. "The fact that someone is paid to talk doesn't mean they understand football," he said. "Lineker is one of those."
Is Pogba the world's most overrated player?

— Gary Lineker (@GaryLineker) 26 June 2016
"I think he is underrated"
He went on: "Considering the qualities Paul has and the prices I see around Europe, I think he is underrated."
Raiola compared Pogba to Belgian striker Michy Batshuayi, who is reportedly on the verge of a big-money move to Chelsea.
"Just look at a player who is on the bench for Belgium and Marseille, but is being sold for 40 million euros," he pointed out.
Raiola also referred back to Lineker's reaction to Leicester City's 2015 appointment of Claudio Ranieri, who went on to lead the Foxes to an incredible Premier League triumph.
"I remember he said if Ranieri won the title with Leicester City, he would present his show in his underpants," he said. "That tells you everything."