Denis Suárez returns to Barcelona for 3.25 million euros
Barcelona have re-signed midfielder Denis Suárez, exercising their re-purchase option and paying Villarreal 3.25 million euros.Barcelona vs Deportivo La Coruña: LaLiga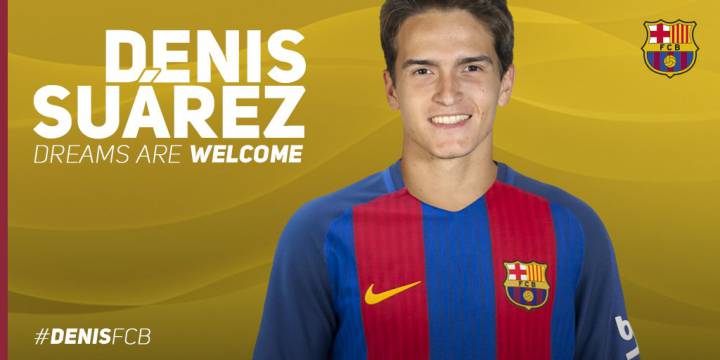 Barcelona have decided to exercise the re-purchase option they hold over Denis Suárez, paying Villarreal 3.25 million euros to bring the player back to the Camp Nou. He'll re-join Barça on a four year deal with an option for a fifth, depending on the number of games played in his fourth season.

Suárez: buy-out clause of 50 million euros
Midfielder Denis Suárez, who played for Barça B before leaving two years ago, will have a 50 million euro buy-out clause in his new contract.
Suárez will undergo a medical tomorrow, and provided everything is in order he will sign his new deal and be presented to the public on Wednesday, with the following timetable:
11:00 Putting pen to paper on his new deal in the stands at the Camp Nou.
11:30 Presentation in the Ricard Maxenchs conference room.
13:00 Photograph session on the Camp Nou pitch. Public access is permitted from 12:30 to 13:30.
Denis Suárez career
Denis Suárez, originally from Galicia, will once again be playing In the colours of Barcelona this coming season as he did in 2013/14 with Barça B. The 22 year old midfielder left Barcelona for Sevilla at the end of that season, where he won the Europa League. He then moved to Villarreal, but his contract maintained Barcelona's buy-back clause.
He's had a fine season at Villarreal where he was a key player in the side. He played in 48 games, starting 36. He scored five goals and assisted for 11.