RIO 2016 | ARGENTINA
Olarticoechea confirms that Vietto won't be going to Rio
"If I have to go with just 13 or 14 players, we'll go just the same as we would is we had a full squad", the Argentina coach said today.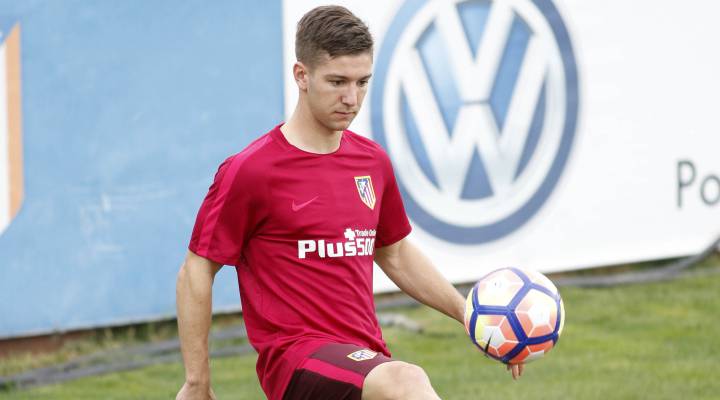 Julio Olarticoechea, who will be in charge of Argentina's football team at next month's Olympic Games in Rio, has confirmed that Atlético de Madrid striker Luciano Vietto will not be at the Games as originally planned, and warned that, if necessary, the Albiceleste will travel to Rio with a heavily whittled-down squad of just 13 players.
Olarticoechea was officially unveiled as Argentina's coach for the Games today following Gerardo Martino's decision to step down from the post on Tuesday following the refusal by a a number of clubs to loan their players for the event.
"If I have to go with just 13 or 14 players, we'll go just the same as we would with a full squad. I'm in no doubt that Argentina will play an important role at the Game", Olarticoechea said in today's press conference. "The squad lista is my responsibility alone, whatever happens. I have faith and complete confidence - looking at the name of those who will be in Rio, I think we'll be fine - not because I am coach, but because the players who have been included are the important ones".
Vietto figures in the provisional 18-man list for Rio 2016 issued by the AFA today but the Olympic Committee explained that the player is the first player to have been omitted. "As of the moment, the only notification we have received is that concerning Vietto, contrary to what his club have said", AFA vice-president Claudio Tapia explained.
Vietto's replacement will be São Paulo centre-forward Jonathan Calleri. The definitive Argentina list for Rio 2016 will be presented on 14 July.