PORTUGAL - FRANCE
Carvalho: "Now's the time when we can mention the 2004 final"
The 38-year-old, together with Cristiano Ronaldo, are the only members of the Portugal side which lost the Euro 2004 final; he looked ahead to Sunday's final against France.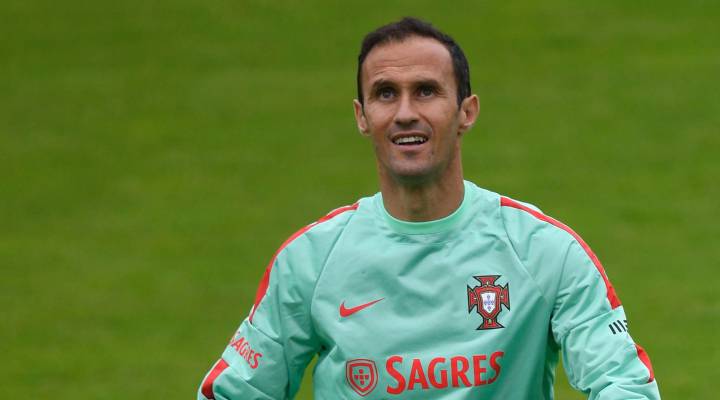 Only two members of the Portugal side which lost the Euro 2004 final on home soil to Greece remain active with the national team and have a chance of having a second crack at the trophy this weekend: one is Cristiano Ronaldo who is certain to start, the other is veteran warhorse Ricardo Carvalho who probably won't feature in the final but spoke to the media today about what he expects from this new chance to become champions of Europe.

Is it payback time for Portugal for losing out in 2004? "I don't take it as a way of getting revenge. It's nice that we have the chance to win a competition which we lost in the past in such a painful way. That's all in the past and now we have to live in the present".
Have you spoke to your team mates about that 2004 final or is it an off-limits subject? "Now we can talk about it. Until now we have been focused in our own thing - in getting through each round and fine-tuning the team. It asn't something which anyone spoke about really, but now we can and learn from the mistakes we made back then".
What mistakes for example? "A lot of things, perhaps an excess of confidence because we were playing on home soil and we had eliminated sides like Spain and Holland and we were facing Greece who nobody fancied. We suffered a blockage and we were never comfortable in that game".
Portugal has had its fair share of criticism on the way to the final... "We've suffered to get this far. Two of our matches have gone to extra-time, we won won in the penalty shoot-out and that has toughened us up. But we knew that this was going to be tough, we have always respected our rivals and we will continue to do so".
Do you think you will play on Sunday? "I'm ready if the coach needs me. But ideally, it will be Pepe who plays once he's recovered".