"Griezmann as good as Ronaldo and Messi" - Sagna
Griezmann, who left for Spain as a teenager after being turned down by French academies, has scored six goals so far at Euro 2016Bulgaria vs France live online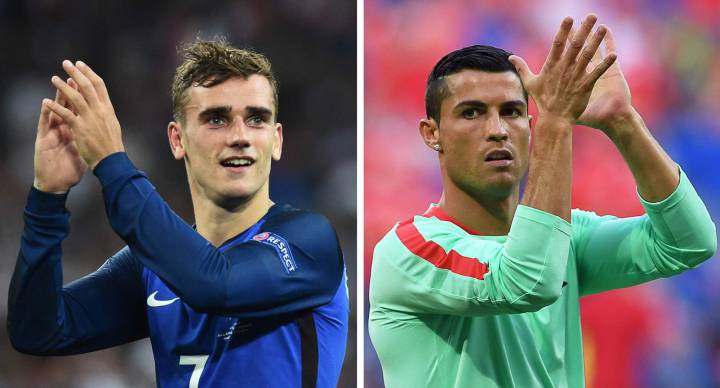 France right back Bacary Sagna, who will face the daunting task of keeping a close eye on Cristiano Ronaldo in Sunday's Euro 2016 final, said team mate Antoine Griezmann now belonged to the same elite club as the Portugal forward.
"Ronaldo, we know him. He's one of the best players in the world -- if not the best -- and he has worked very hard to get there," Sagna told a news conference on Saturday. "Antoine, to me, is right up there too, in the same league as Ronaldo and Lionel Messi."
Griezmann was deemed 'too small' in France
Griezmann, who left for Spain as a teenager after being turned down by French academies because he was regarded as not being big enough, matured to become one of the world's most dangerous strikers. "It's a kind of revenge for him after the French academies wouldn't take him," Sagna said. "He made it the hard way and he deserves to be where he is."
Griezmann, who steered Atletico Madrid to the Champions League final this season, has scored six goals so far in the tournament, more than any player since France's Michel Platini hit a record nine at the 1984 finals.
Sagna's immediate problem is Ronaldo, recovering from a sluggish start to the tournament and hungry for his first major title with Portugal. "He's an exceptional player and it won't be easy," Sagna said. "What you have to do is keep a close eye on him all the time, stay close to him and make sure you don't allow him too much space."