Atleti squad to meet at training ground to watch the final
The squad will come together at 20:00 (CET) to see whether their Atlético team-mate Griezmann comes out on top against Real Madrid's Cristiano Ronaldo.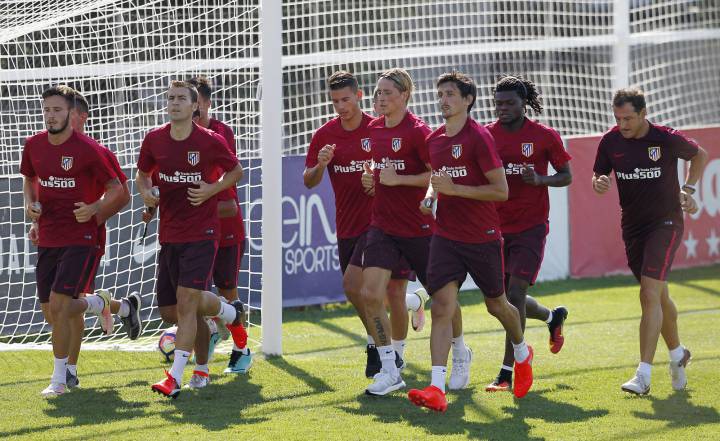 The Atlético Madrid squad are due to meet up at their training ground in Los Ángeles de San Rafael to watch tonight's final between Portugal and France (21:00, CET).
Los Rojiblancos will congregate around 20:00 to see how their team-mate Antoine Griezmann fares against Real Madrid's Cristiano Ronaldo in what has been billed 'The Battle of the Ballon d'Or' between the strikers. The Frenchman has carried his fine club form on to the international stage and is in line to take the golden boot award at the tournament after finding the net on six occasions.
However, not everyone in Simeone's squad will be cheering on the in-form striker, particularly new arrival Diogo Jota and Tiago, who both hail from Portugal. The latter was a regular in Fernando Santos's squad but was ruled out of Euro 2016 through injury.