IBIZA
Cristiano and Messi, holidaying in neighbouring resorts
Cristiano and Messi both chose Ibiza to spend a few days unwinding: the Madrid forward has moored his yacht in Cala Jondal, the Argentine in Las Salinas.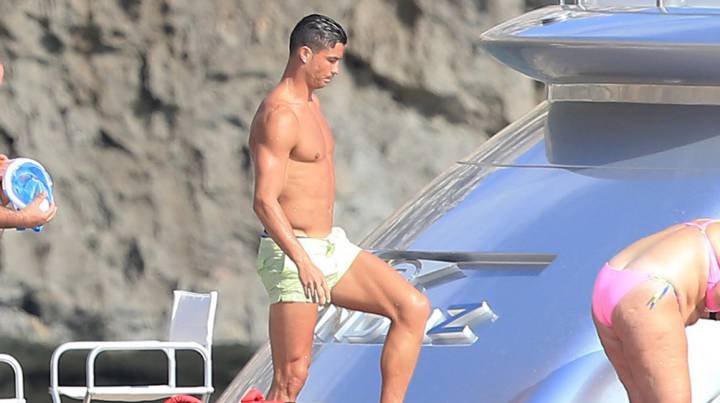 Cristiano Ronaldo Ballon d'Or 2016
Whatever they do, wherever they are, it's always been very hard to separate Cristiano and Messi - two legends of the modern game, it's as simple as that. So it didn't come as a huge surprise to discover that both have chosen similar resorts to unwind and rest with their families before they are both due back with their respective clubs for the start of their pre-seasons. Both players are in Ibiza; the Real Madrid forward has moored his luxury yacht in the fashionable Cala Jondal resort - popular with well-heeled holidaymakers. The Barça ace meanwhile is lounging just a few kilometres away on the silky. golden sands of Las Salinas. His yacht 'Seven C', in true maritime tradition, flies the Spain flag on the stern and onboard, a bearded Messi relaxes by drinking Argentinean mate with his family.
Cristiano has decided to return to the resort where he spent a few days before Euro 2016 with a few friends. This time with his family keeping him company, the Madrid star is getting some rest while his knee ligament heals. He won't be taking part in surfing or skiing... under club orders he has to take it easy and make sure his knee is able to recover.
Cristiano and Messi aren't the only players who have chosen to holiday in Ibiza this year - Paolo Maldini, Javier Mascherano, Alessandro Del Piero, Álvaro Morata and Roberto Soldado are just a few of the footballers past and present who have been lured by the Mediterranean relaxing powers to recharge their batteries.