LaLiga
Official: Full 2016/17 LaLiga fixture list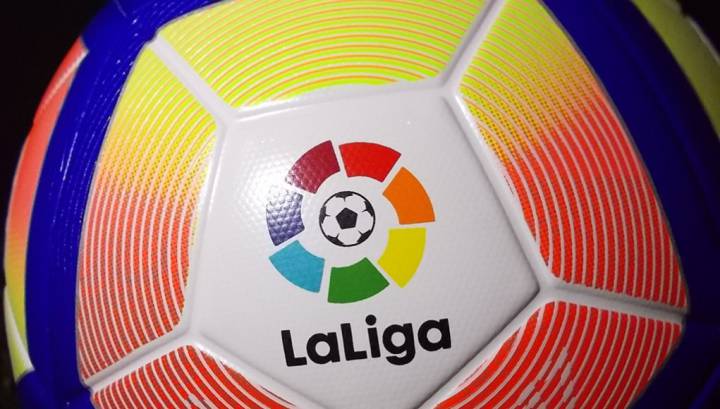 Here is the full 2016/17 LaLiga fixture list:
How the draw happened:
The full 2016/17 schedule is now being composed and will be published imminently.
We'll post the calendar here.
Recap: Week 1 LaLiga 2016/17
Malaga v Osasuna
Real Sociedad v Real Madrid
Sporting v Athletic
Barça v Betis
Depor v Eibar
Valencia v Las Palmas
Granada v Villarreal
Sevilla v Espanyol
Celta v Leganes
1310 | Malaga v Osasuna closes the 1st week of fixtures.
1308 | Leganes to play away against Celta Vigo
1307 | Atleti v Alaves
1307 | Has to be said the draw lacks the "fluidity" of the Uefa draws that we're used to !
1306 | Sporting to play Athletic Club at El Molinon
1305 | Still waiting for new-boys: Leganes, Osasuna and Alaves to be drawn.
1304 | Granada to play Villarreal at Los Carmenes
1303 | Deportivo v Eibar
Layhoon Chan talks about today being his first time at the Spanish FA and hopes for a better season for Valencia !
1300 | Eibar to play away (drawn by Valencia's Layhoon Chan)
1259 | Sevilla v RCD Espanyol
1259 | Mestalla to host Valencia v Las Palmas
1258 | Sevilla president talking as we continue...
1258 | Las Palmas will start away from home
1257 | Barça v Betis
1256 | Anoeta will stage Real Sociedad v Real Madrid
1255 | Malaga start at home too
1254 | Celta will also start at home
1253 | Athletic Bilbao away too
1253 | Atleti will also start at home and Villarreal away.
1252 | Enrique Cerezo to draw the next batch of teams
1250 | Barça to start at home with rival TBC, Real Madrid will play away in the opening weekend
1249 | 4 teams from Andalucia and 4 Basque sides, the autonomous communities with most represented clubs.
1246 | A packed house in the Spanish FA full of LaLiga delegates as the proposed dates by the Spanish FA are approved unanimously.
1245 | F5 and refresh buttons to keep us with us this morning folks!
1243 | First weekend of league activity is: 20/21 of August and runs through to the end of May 2017.
1241 | Draw time !!!!!
1240 | What a true gent Del Bosque is. 2 European championships & 1 World Cup.... a legend of Spanish football !
1238 | Vicente del Bosque speaks and gives his thanks to the Federation for "many years of happiness"
1234 | False alarm, video tribute to Del Bosque with a musical bed of Creedence Clearwater Revial...
1232 | Looks like it's draw time....
1228 | Villar failed to announce a new sucesor to Del Bosque and made no comment on his aspirations at Uefa.
1225 | Still not a single ball drawn at Las Rozas.
1220 | Top marks to the presenters reporting from the FA, the schedule is clearly running behind time but these boys are in flying form providing top drawer "filler".
1217 | Head of Spanish FA Villar has just spoken about the current state of the game in Spain and the president thanked Vicente del Bosque for his contribution to Spanish football during his tenure as Span's head coach.
1214 | Still plenty of preamble, not a single ball drawn yet.
Good morning and welcome to Las Rozas for the live draw of the 2016/17 LaLiga campaign.