BARCELONA / REAL MADRID
Neymar sees Cristiano as the next Ballon d'Or winner
Speaking with Brazilian outlet Lancenet the Barcelona star talked up his Real Madrid rival and believed his 2016 achievements put him as favourite for the Fifa honour.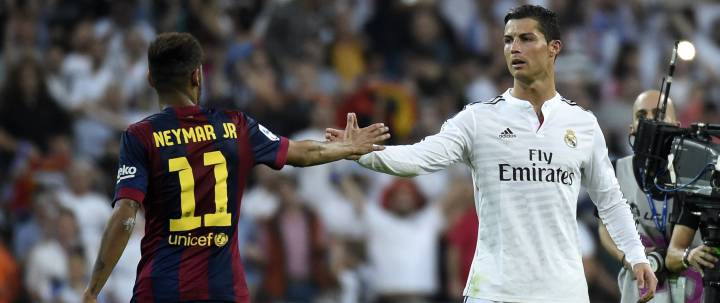 Neymar has once again given the nod to Cristiano Ronaldo, this time when speaking to the Brazilian media outlet, Lancenet.
The Barcelona star was back in his homeland and talked about how he sees the Real Madrid number seven having his name closer to being etched into the next award that his own club teammate, Lionel Messi.
"He's really close to winning in," said Neymar, "Winning title count for a lot and he has won both the Champions League and Euro 2016. He is a great player and I have no hesitation in saying this."
The verdict for the individual prize will be given early in 2017 so there is still lots to play for but if Portugal's leading man was indeed to win it would be the fourth of his career. His first came in 2008 when playing for Manchester United followed by two when at Real Madrid in 2013 and 2014. It would also put him behind his generation defining rival, Messi.