Montella admits Carlos Bacca could leave AC Milan
Atlético have been keeping an eye on developments at San Siro, with the player stating his desire for Champions League football next season.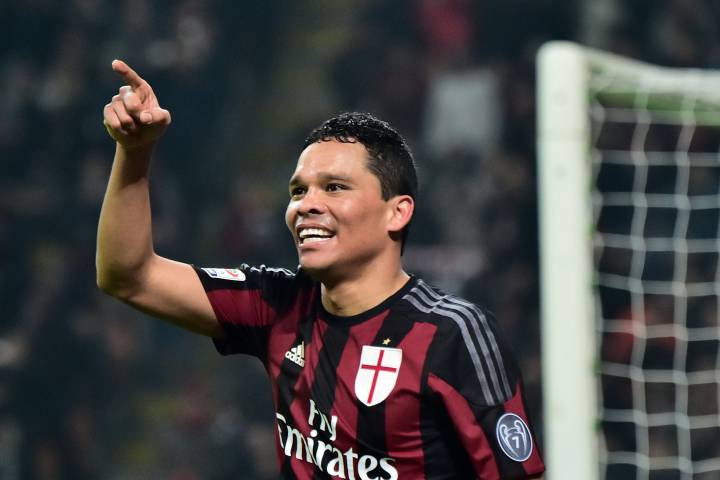 Milan coach Vincenzo Montella has admitted that the club face a battle to retain the services of Colombia international Carlos Bacca, who has expressed his desire for Champions League football. "It is difficult to let someone who guarantees so many goals leave," Montella said of the striker, who joined Milan from Sevilla last summer for 30 million euros and scored 18 Serie A goals in his debut season.
"Bacca is an international-class player. He has shown his value despite his age and he guarantees us goals," Montella said in an interview with Sky Sports. "The club has to make a decision with the lad, whose aspiration is to play in the Champions League. We'll see what happens."
Bacca has attracted interest from Atlético Madrid, who are in the market for a number nine with a proven scoring track record ahead of the new campaign.