Juventus reject 101.5 million from Manchester United for Pogba
The Manchester club have made an initial offer for the French midfielder which has been turned down by the Italian champions. More meetings are planned with representatives.
Which is now clearly turning out to be the transfer saga of the summer, we appear to have some more movement. According to various reports coming out of Italy and England, Manchester United have made an official offer to Juventus with the Italian club rejecting it.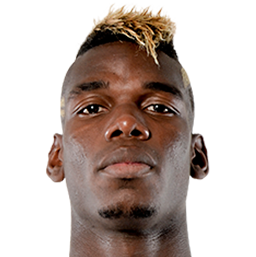 Although the expectation is that the English giants will get the player that Mourinho made clear is his final piece of his new jigsaw, the midfielder still remains on Real Madrid's list of objectives. Pogba is currently on holiday in Miami (returning on the 6 August) and has left contract dealings in the hands of his agent, Mino Raiola.
The reports have stated that a meeting took place between the agent, the Juventus president, Giuseppe Marotta, and the Manchester United executive vice chairman, Ed Woodward, where the offer of 85 million pounds was put on the table, 101.5 million euros.
This offer, though, was rebuffed but with Ed Woodward told that if a new offer of over 100 million pounds (around 120 million euros) was presented, it would more than likely be accepted. As we reported, Real Madrid have asked Raiola to hold off completing any deal as they reflect on the option to make a world record transfer. Time, however, is now running out.