Ancelotti: "Bayern would never sell Lewandowski to Real Madrid"
The Italian coach put any rumours surrounding Bayern Munich's Robert Lewandowski to bed. "Why should we voluntarily let go one of the best strikers in the world?"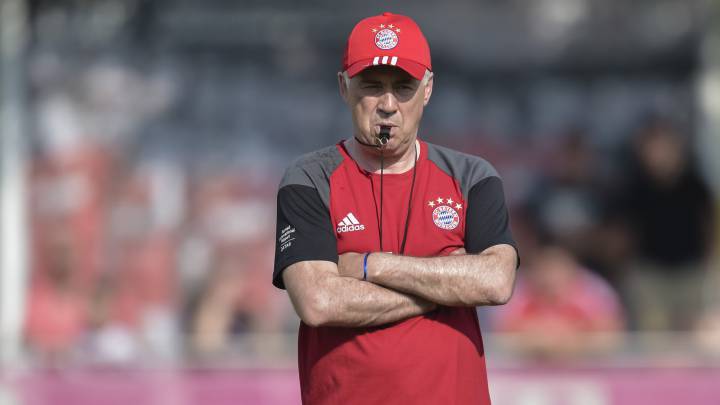 Bayern Munich's Robert Lewandowski has been on Real Madrid's radar for the last few transfer windows now. The Pole, who had a disappointing European Championship despite his country reaching the quarter-finals where they were knocked out by eventual champions, Portugal, said at the end of May that he wanted "to try something new".
Chairman of the German champions Karl-Heinz Rummenigge, however, moved to calm the situation soon after by saying that Lewandowski "will stay at Bayern because he's one of the best attackers in the world".
"Real don't need him, and even if they did,

we wouldn't sell him"
Now though, with the arrival of Carlo Ancelotti, people are asking once again if Lewandowski will go to Madrid. According to ESPN, his response couldn't have been clearer. "They have many fantastic footballers like Benzema, Bale and Cristiano. They don't really need Lewandowski, and even if they did, Bayern wouldn't sell him. Why should we voluntarily let go one of the best strikers in the world?"
The Italian coach also wanted to dispel rumours surrounding a possible switch with Álvaro Morata. "The only truth to those rumours is that Morata, my discovery at Real Madrid, is a very good player, but we'd never swap Lewandowski with any other player."