Real Madrid rejected €85m offer for James Rodríguez
The Colombia international spoke to AS: "I'm going to stay." Zinedine Zidane has his doubts because he can't guarantee a starting place.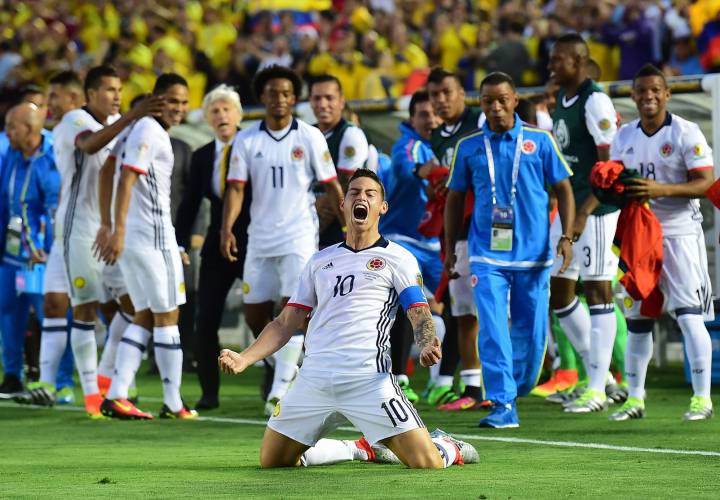 Real Madrid pulled out of the race to sign André Gomes due to the club's belief that James Rodríguez will remain at the Bernabéu. So firm is that belief that Real rejected an offer of 85 million euros for the Colombia international while they were in talks over Gomes, which ultimately came to nothing because of Valencia's demands (cash plus Mateo Kovacic, Nacho and one of Marco Asensio or Jesé).
James spoke to AS on Friday and confirmed that his intention is to remain at the club: "My dream has always been to play for Madrid and I am going to carry on dreaming because I am staying here."
The player has the unconditional support of Florentino Pérez. Furthermore, he is happy in Madrid and has no intention of moving however much Bayern, PSG, the Manchester clubs or Chelsea try to persuade him otherwise. It was one of these clubs that offered five million euros more than Real paid for the player in 2014.
James is due to join up with the squad on July 26 along with Luka Modric and Sergio Ramos, when Zinedine Zidane will sit him down for talks. The Real coach has his doubts about James' future because a player of such standing can't be expected to assume the role of a substitute, so the final word will be the manager's.
The Colombian enjoyed a fine debut season in Madrid, scoring 17 goals in 46 appearances and racking up 3,525 minutes, 66.5 percent of those available. But last season James' performances fell off dramatically. "Last season was just a rough patch that we expect he will recover from," the Bernabéu hierarchy said.
Neither Rafa Benítez nor Zidane counted on the Colombian and he ended the season with just eight goals in 32 games and a total of 1,861 minutes, 39.8 percent of the total available. And he was completely disregarded by Zidane in the semifinals and final of the Champions League, where the manager preferred Lucas Vázquez and Isco. Unless Zidane witnesses a radical change in the player's attitude, this season could be more of the same for James if he does stay at the club.