Paul Pogba
Juve's Higuaín move leaves door open for Pogba to United
Juventus' play for Gonzalo Higuaín for a 94.7 million euro fee could speed up the exit of Paul Pogba, with his move to Old Trafford set to be confirmed imminently.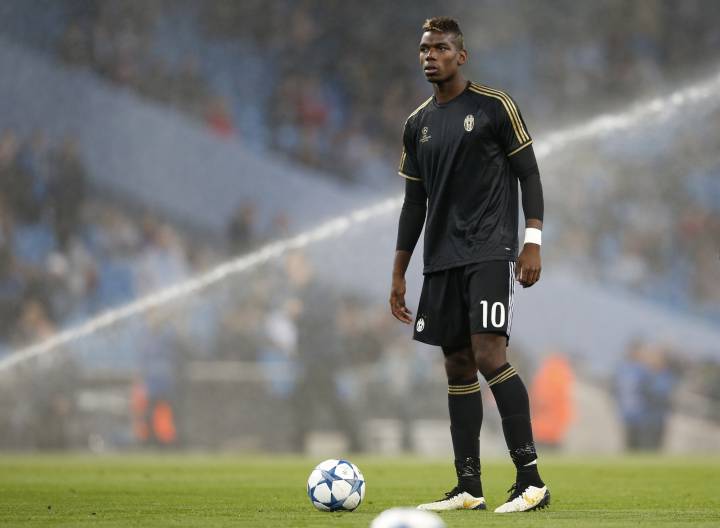 Manchester United are in pole position to sign Paul Pogba from Serie A champions Juventus. The acquisition of Gonzalo Higuaín who is set to move from Napoli by the Turin based club for a fee of 94,7 million euro after passing his medical test today in Madrid for the Northern Italian side has accelerated the process that will see Pobga move to Old Trafford.
The agreement between United and Pogba's agent Mino Raiola has been closed and the move will see the French player earn an annual salary of 13 million euro net for the forthcoming five seasons at Old Trafford. Raiola is in Miami where Pogba is still holidaying and the announcement of the move back to the Premier League is expected to be made on Wednesday or Thursday of next week.
Real Madrid head coach Zidane has been in contact with Pogba and had requested more time as the current situation surrounding James Rodriguez is unclear and Pogba would only be signed after the Colombians departure from the Bernabeu. In the meantime United's persistence coupled with Juve's need to cover the Higuaín deal will see the player head to England despite Real Madrid reactivating their interest in the player over the past week.
Higuain leaves Napoli
The Gonzalo Higuaín move to Juventus has sped the chain of events along and the only outstanding matter for United and Juve is to agree on the final fee of 120 or 125 million euro for Pogba's signature.
The "Old Lady" acquired Pogba on a free transfer in 2012 only having to pay a testimonial 400.000 euro registration fee and now move the player along for 120 million with the agent Mino Raiola expected to pocket a figure of between 20/25 million euro for his role in the deal.