Adriano arrives in Istanbul to sign for Besiktas
The current SuperLig champions are set to pay a fee of 600.000 euro for the services of the Brazilian defender.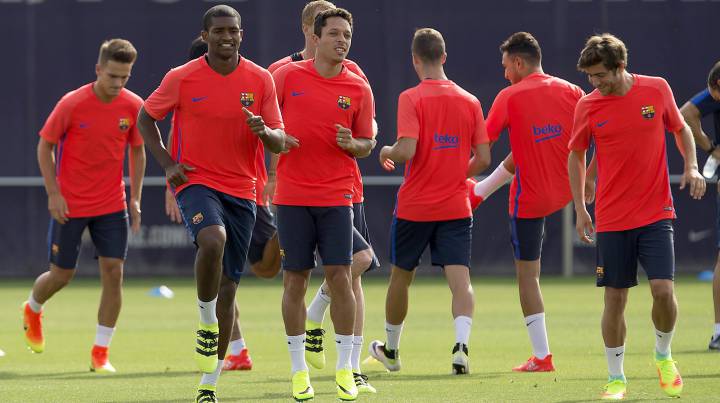 Barcelona defender Adriano is in the Turkish city of Istanbul and is expected to put pen to paper on a three deal with current champions Besiktas.
According to local sources the Turkish side will pay a fee of 600.000 euro (and not 800.000 as previously cited) for his services which is set to be divided in three payments: 150.000 euro in the first year and 200.000 and 250.000 in the final years of his term. The Brazilian has not been deterred by the recent political instability that saw German striker Mario Gómez looking for a move away from the Superlig.
The Brazilian's move away from Camp Nou has been on the cards for some time now with potential moves to Lazio and Sunderland failing to materialize. Adriano was named in the 25 man squad list that Barcelona published last night to travel to the UK for pre-season training tomorrow but with his trip to Istanbul Adriano will now not travel to the Saint George UK base.
Adriano was accompanied at Istanbul's Ataturk airport this evening by Besiktas club representatives, Umut Güner y Emre Kocadağ.