Borja Bastón returns to training but Atlético future in the air
The striker, who scored 18 goals on loan at Eibar last season, seems set for another move away from the Calderón despite the club's search for a no. 9.
Borja Bastón is continuing his recovery from injury and trained with the international players spared Atlético's pre-season tour after this summer's Copa América and European Championship. Bastón, who spent last season on loan at Eibar, joined Yannick Ferreira Carrasco, Augusto Fernández, Nicolás Gaitán, Juanfran and Koke in the morning session just 12 days after fracturing a bone in his forearm. He was operated on that same afternoon, July 14, and returned to training on Wednesday.
The striker, who scored 18 goals on loan at Ipurua last season, is expected to go out on loan again – or secure a permanent move with a buy-back option - as he seeks the experience to convince the Calderón board that he is a long-term prospect in attack for Atlético. The 23-year-old had an offer from Wolverhampton Wanderers and had Julen Lopetegui been installed as boss at Molineux it is likely Bastón would have joined him, but the former Porto coach received the call from the RFEF to take over from Vicente del Bosque as Spain manager.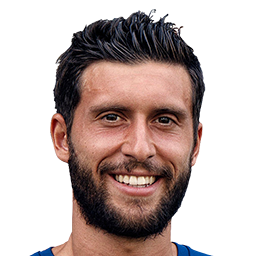 There is plenty of interest in Bastón from the Premier League and the Bundesliga, while Valencia remain an option if he chooses to remain in Spain.