Las Palmas closing in on former Milan midfielder Prince Boateng
The Ghana midfielder is a free agent after his San Siro contract expired and is looking for a club. Las Palmas have been in touch. Milan-Juventus live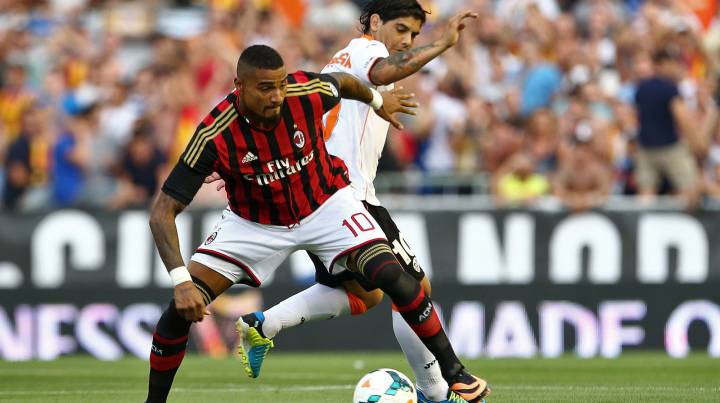 Las Palmas are close to making a Galáctico signing for the upcoming season. The Canary Islands outfit are in advance negotiations with Kevin Prince Boateng after the Ghana international's contract at AC Milan came to end last month. Local daily Canarias en Hora reported that Las Palmas president Miguel Ángel Ramírez has been in talks with the player and a deal could be concluded this week. Boateng is a free agent and would cost Las Palmas no transfer fee.
Seventh club
If the deal goes through, Las Palmas would be Boateng's seventh club. The brother of Bayern midfielder Jêrome has turned out for Hertha Berlín, Tottenham, Borussia Dortmund, Portsmouth, AC Milan and Schalke during his career.
During his final season at Milan Boateng played just seven matches for the rossoneri, where in his previous spell he enjoyed the best form of his career, scoring 16 goals in 67 games.



Liga BBVA
*Update 27 de julio de 2016