Diego Costa calls Simeone to ask Atléti for patience
The Chelsea striker still holds out hope for re-joining his old side, but Atlético Madrid are now in advanced negotiations with Seville for Gameiro
Diego Costa wants to be back in the red and white of Atlético Madrid whatever happens next season and he has communicated with Diego Simeone to ask that the club wait for him in light of their advanced negotiations with Sevilla's Kevin Gameiro.
The Spanish-Brazilian striker is worried – after Chelsea's continuing refusal to open talks – that Atlético have moved further towards signing Gameiro in a €35 million deal instead. The transfers of Kranevitter and Vietto between the two Spanish sides certainly point to a healthy relationship.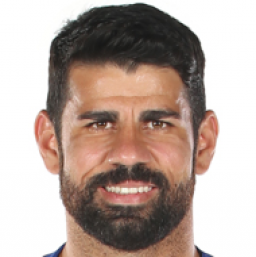 Doors could still open for Costa return
Atlético have already made an offer for Costa for €60m, but Chelsea don't want to listen. Conte has repeated on various occasions his desire to keep the forward, but if reports coming out of the UK press are true, the situation could well change. After signing Batshuayi from Marseille for €40m, Chelsea are now said to be in negotiations to bring back ex-Blues striker Lukaku from Everton.
If that deal goes through, the West London club would be in a position to open negotiations for Costa, hence the Spanish international's plea to Atlético for some patience. The ball is now in their court. Stick and close out a deal for Gameiro, or twist and wait to see what happens with their old friend Diego.