Malvik IL put kids first and refuse Real training request
The European champions had asked Norwegian fourth division side Malvik for use of their pitch but the club refused as their academy are using itCopa del Rey live:Quarter Final Draw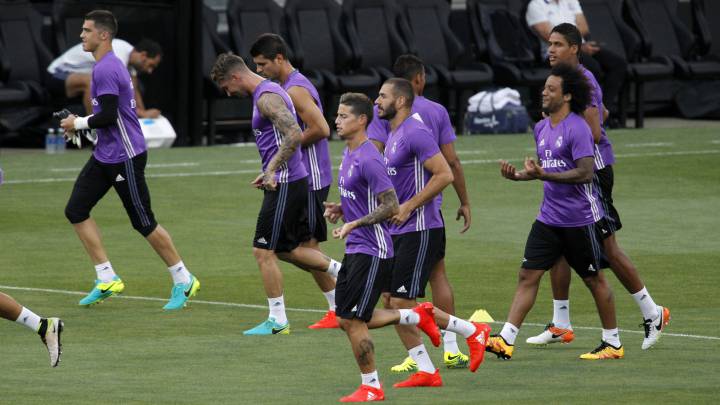 If you were a fourth division Norwegian club and received a request from European champions Real Madrid to use your pitch for an afternoon, you'd say yes, wouldn't you?
Not if you are Malvik IL president Frode Forbord, who has turned down a request by Real to use the Viksletta Stadium because the club's youth teams are scheduled to use it on the same day.
European Supercup
According to Norwegian broadcaster NRK, Real contacted Forbord to ask if they could use the ground for a training session ahead of the European Supercup against Sevilla on August 9, which will be held at Trondheim's Lerkendal Stadion, 15 kilometres away from Malvik's facilities.
"The training session [requested by Real] coincides with our football school for kids in Malvik," Forbord told NRK. "It would be great to have Real Madrid here, but we don't want to send 270 kids home. Real Madrid wanted a closed doors session so both things are not compatible. I hope the kids learn something at the school and one day play for Real."