Giggs pushed Ronaldo against a wall over Coca-Cola
Ryan Giggs was enraged by Cristiano Ronaldo drinking a sugar-laden Coca-Cola at Manchester United and took physical action, says Jan Aage Fjortoft.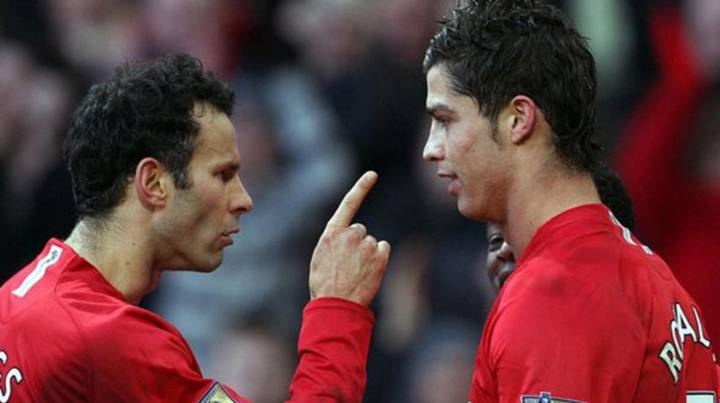 Giggs pushed Ronaldo against a wall
Manchester United legend Ryan Giggs threw Cristiano Ronaldo, now with Real Madrid, against a wall for drinking Coca-Cola at Manchester United. Jan Aage Fjortoft, former footballer and now a television commentator, has revealed the incident, as told to him by Manchester United super-sub Ole Gunnar Solskjaer.
According to Fjortoft, Solskjaer said: "Ronaldo came once to a breakfast with a Coke in his hands. Giggs pushed him on the wall and said: 'Don't ever do that again!'"
Effects of Coca-cola on the body
If the reports are true, Giggs would have been correct to point out to Ronaldo that drinking a can of Coca-Cola, with 10 teaspoons of added sugar, would be unlikely to help achieve top athletic performance. (The World Health Organization recommend consuming no more than 6 teaspoons of added sugar daily).
According to British pharmacist Niraj Naik, blood sugar levels increase dramatically within 20 minutes of drinking Coke, causing a burst of insulin. The liver then turns the high amounts of sugar circulating the body into fat.
An hour after drinking the beverage, a sugar crash will begin, causing irritability and drowsiness.
Giggs did however once work with Coke rivals Pepsi, encouraging fans to drink the other soft drink, with similar properties.

Ronaldo admits he had a tough time at Manchester United
Cristiano Ronaldo, now the highest paid star in world football, has admitted he had a tough time with Giggs, Rio Ferdinand and Paul Scholes because they would tease him.