Bale given extended rest and will miss Super Cup against Sevilla
Bale, along with Kroos, will now return and begin preseason on 6 August while Pepe will return on the 10th, leaving them all almost certainly ruled out of the European Super Cup.Real Madrid-Sevilla live: LaLiga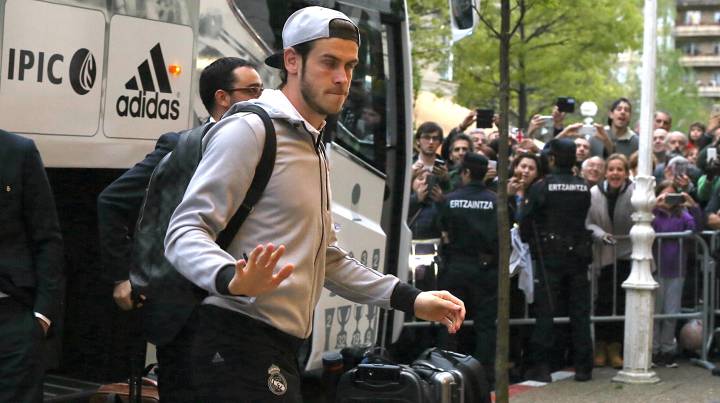 Real Madrid have had a change of plan over Gareth Bale, Toni Kroos and Pepe – who had all originally been expected to return to the club and begin their pre-season on 31 July. Zidane, advised by his fitness coach, Pintus, has prolonged their holidays because none of the three would have arrived in optimal condition to play in the European Supercup against Sevilla on 9 August. Bale and Kroos will now start preseason on 6 August (and if summoned to Norway, which is unlikely, would do so with only three days training behind them), while Cristiano and Pepe will return on the 10th.
Zidane wants players in optimal condition
The extended rest Zidane has given to his players his perhaps a glimpse of the physical condition he'll expect them to be in for another long, hard season, with another five titles up for grabs. Zidane is well aware of the collapse the 2014-15 side suffered under Ancelotti when they were unbeatable in December but left exhausted by May.
With this, Bale will now enjoy 38 days' vacation, Kroos 35, Cristiano and Pepe 33. The only players that cut their holidays short were Kovacic, Morata and Lucas Vázquez.