Real Madrid pre-season: Jesé, Benzema, Enzo, Guti...
The Canary Islands winger is closing in on a move to Paris Saint-Germain, while the striker is struggling to be fit for the Supercup against Sevilla.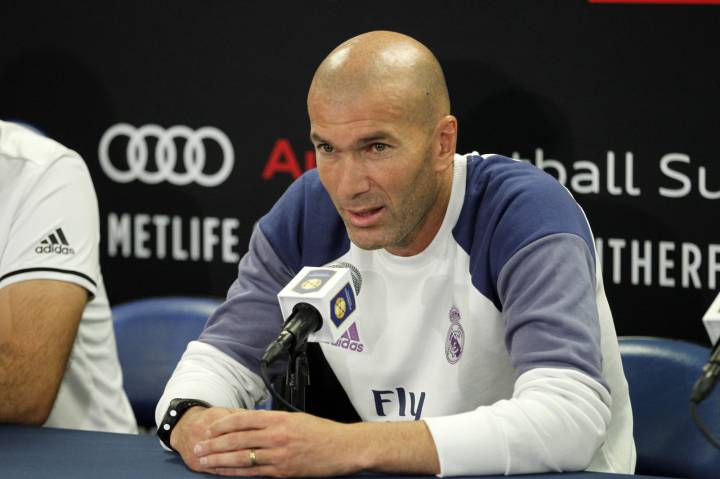 Jesé

The winger is close to sealing a move to perennial French champions PSG after failing to fully break into the first team fold at Real Madrid. An agreement between the clubs is imminent with the only sticking point being whether it will be a loan or a permanent deal. Real prefer the former option, as they would be able to bring Jesé back to the Bernabéu if Fifa impose a transfer ban on the club in 2017, while PSG are keener on acquiring the player outright.
Ancelotti reunion
Real and Bayern will play a friendly in New Jersey on Wednesday night, albeit one shorn of most of the sides' star players. It will be a chance to renew acquiantances for Carlo Ancelotti and Xabi Alonso, who both left the Bernabéu for the Bundesliga champions. All eyes will be on Zidane's line-up, with the Real coach expected to field a side as close as possible to the one he has in mind for the European Supercup against Sevilla next week.
Benzema
The Real striker is still struggling to recover from a hip problem and will play no part against Bayern, but the club hope to have him available to face Sevilla. On Wednesday, the Frenchman trained alone again under the iron fist of Antonio Pintus, the former Lyon fitness coach who has been driving Zidane's players with the merciless enthusiasm of a drill sergeant in pre-season. It remains to be seen whether the "Pintus method" will have Zidane's Benz back on the road in time for August 9.
Go on, my son
Enzo Zidane is preparing to take his first footballing steps away from the considerable legend of his father, with Aitor Karanka's Middlesbrough currently at the front of the queue for his services. Meanwhile, Luca Zidane has been promoted from the Juvenil A side to Castilla, where Enzo was previously on the books.
Guti luck with that
"One friendly match refereeing Guti as a manager is all it takes to know that his cockiness will frequently leave him coaching his team from the stands," said referee Sergio Maroto after the former Real midfielder's first game in charge of the under-19s.