PREMIER LEAGUE
Gabriel Jesus: Man City confirm signing of Brazilian teenager
The Premier League side have confirmed the capture of the 19-year-old forward, who'll stay at Palmeiras until the end of DecemberNapoli vs Manchester City live online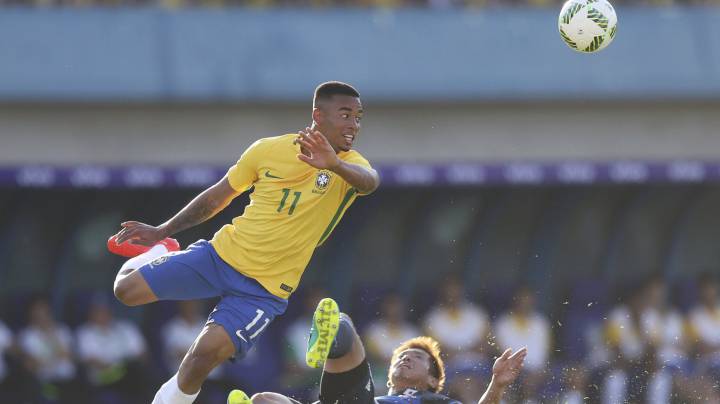 Manchester City have signed 19-year-old Brazilian forward Gabriel Jesus from Palmeiras on a five-year contract, the Premier League club announced on Wednesday.
Player to stay at Palmeiras until turn of year
Jesus, who is to cost City an initial fee of £27 million (32.2 million euros), will remain at Palmeiras until December before moving to Manchester in January.
He is currently on duty with hosts Brazil at the Olympic Games in Rio de Janeiro.
"We'll have a great future together"
"Manchester City is one of the best clubs in the world so I'm really pleased to sign," Jesus said in comments published on the City website.
"We have many great talents in the team and a fantastic manager in Pep Guardiola that I can learn so much from.
"I'm looking forward to showing the City fans what I can do and I think we'll have a great future together!"