Lucas Silva under wraps at Real Madrid due to heart concerns
The midfielder has been undergoing various tests to determine the extent of a cardiac arrhythmia that has prevented his loan move to Sporting twice.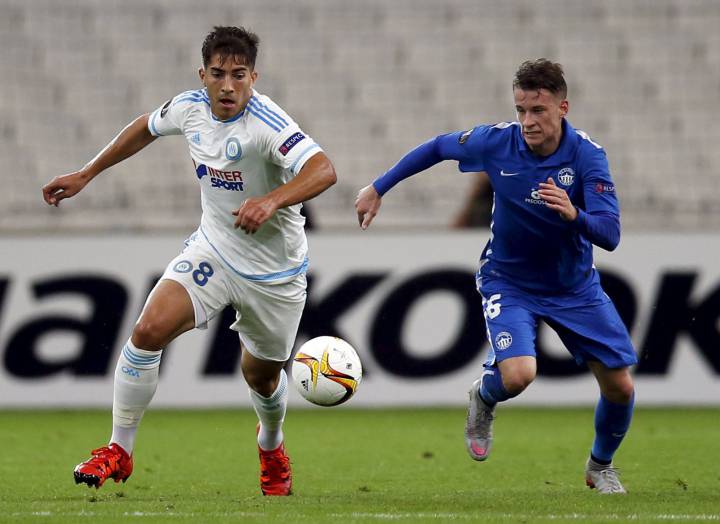 Lucas Silva arrived in Europe a year and a half ago as one of the most promising young players in South America, fresh from being voted the Brasileiro's best defensive midfielder as Cruzeiro won the title. But since Real Madrid forked out around 14 million euros for Silva in January 2015, things have gone from bad to worse for the 23-year-old.
Marseille
Silva failed to earn a place in the Real team under Carlo Ancelotti, despite some encouraging early performances, and then spent a disastrous season on loan at Olympique Marseille, which ultimately cost him his place in the Brazil squad for the Rio Olympics despite being an ever present in the under-23 side under Rogerio Micale until the last two fixtures before the Games.
Loan to Sporting
Now, Silva is in dry dock at Real Madrid as the club's medical staff have prohibited him from training until the extent of a cardiac arrhythmia detected during his medical ahead of a proposed loan move to Sporting Clube de Portugal is determined. Silva's move to the Portuguese giants fell through on two separate occasions as a result of the condition. On both occasions, on July 8 and 11, Silva failed the endurance part of the test, which places most strain on the heart.
"Lucas is frustrated, annoyed, but relaxed because there is nothing he can do about it. But he's going through a tough time, with the Olympics starting," said a source close to the player.
No serious problems detected
In good news, all of the tests carried out so far have been positive and no serious heart problem has been detected. However, the Real club doctors want to be 100 percent sure that there is no risk to the player's health before carrying out the endurance test again.
Silva has ruled out retiring from football but that decision rests with medical professionals, who must first give the player the green light to resume training before he can seek a loan move for 2016-17.