REAL MADRID
Real Madrid round-up: Ramos, Zidane, Super Cup...
Ramos named as MVP in Trondheim as Zidane prepares the squad for the Trofeo Bernabeu game against Stade de Reims.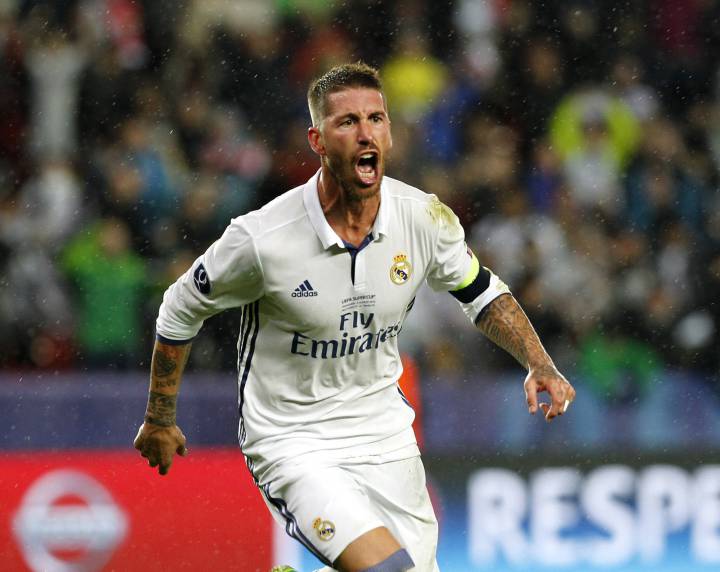 Ramos MVP
Real Madrid defender Sergio Ramos was named by UEFA as the Super Cup's "Man of the Match" after his late goal took the tie to extra time.
The player from Camas also picked up the "Man of the Match" award in the World Club Cup final when Madrid defeated San Lorenzo in Morocco in 2014.
4 million in the bank
Thanks to their 3-2 (AET) win over Sevilla, Real Madrid netted four million euro prize money from UEFA as a result of their win in Trondheim last night.
Zidane makes history
French coach Zinedine Zidane joins an elite list of former players and now coaches who have won the UEFA Super Cup as a player and subsequently as head coach. Ancelotti, Guardiola, Simeone and Luis Enrique are the other illustrious names on the list.
Bum Rush the Show
The jubilant Real Madrid players piled into the UEFA media room in Trondheim last night as Zidane atended the media. The players chanted "champions, champions" and drenched the French coach with water and repeated a scene similar to the Lisbon "Decima" European cup win when Carlo Ancelotti was speaking to the press corps.
Trofeo Bernabeu
Next up for Zidane and his Madrid side is the matter of the prestigious Trofeo Bernabeu. The game will be played in Madrid next Tuesday against French side Stade de Reims in a tribute to the first ever European Cup final played between both sides in Paris in 1956 with Madrid running out 4-3 winners.