LALIGA
Villarreal confirm Roberto Soldado UCL tear
The player is expected to be out for at least six months after sustaining the injury last night in a pre-season friendly against Deportivo.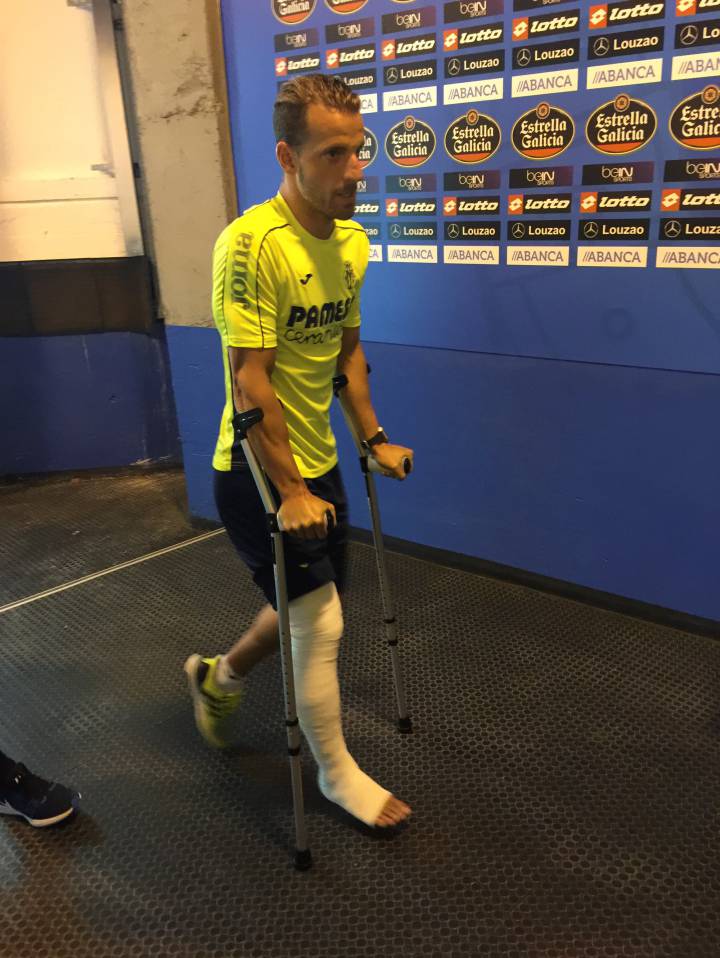 Villarreal confirmed this morning in a communique confirm that following, Roberto Soldado has torn his anterior cruciate ligament and the lateral meniscus in his right knee. The striker will undergo surgery in the next few days.
The injury sustained by the former Tottenham Hotspur player occurred after he and Deportivo la Coruña player Navarro disputed a high ball at the Riazor stadium as part of last nights Teresa Herrera pre-season tournament. The 31 year striker old fell awkwardly and it was immediately apparent that he was in some distress. Soldado left the stadium on crutches last night.
The injury to Soldado is a major blow to Villarreal's forward line as "The Yellow Submarine" face a stern test next week facing AS Monaco in the Champions League first playoff round.
#AnimoSoldado