Varane on Mourinho's wish list, but United need to sell first
The Manchester United coach still wants to sign a central defender, but the club will first have to recuperate some of the €105 million spent on PogbaCopa del Rey live:Quarter Final Draw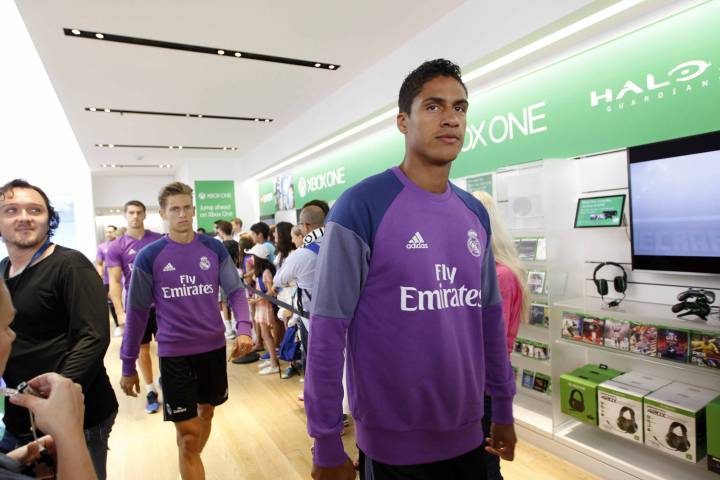 José Mourinho now has his Manchester United team almost complete with less than a month to go before the transfer window closes. The Premier League's opening weekend is imminent, but the Portuguese coach still wants one more player: a central defender.
However, Mourinho will need to sell before making another signing. Amongst the names being linked again with Old Trafford is Real Madrid's Raphael Varane, although the player has already said he wants to stay at the Bernabéu, as well as Juve's Leonardo Bonucci, who's already turned down an offer from local rivals Manchester City.
Mou's task to balance the books
Before even thinking of how to rein such a player in, Mourinho needs to see some money coming in to recuperate part of the €185 million he's spent on Pogba, Bailly and Mkhitaryan. At the moment, the club has only managed to raise funds through the sale of Mcnair to Sunderland, albeit for just €5.25m.
United, then, have quite a bit of work to do to balance the books. Most of the talk surrounds Juan Mata, who would command a good fee and has a list of clubs interested. The others who could fetch a decent sum (or free up some cash spent on wages) include Adnan Januzaj – who was on loan at Dortmund last season – and Bastian Schweingsteiger, who's training with the reserves until he can find a new club.