IAAF bans only Russian athlete cleared for Rio track and field
Long jumper Darya Klishina was the only Russian track and field competitor in Rio after the blanket ban of athletes but she has now also been excluded.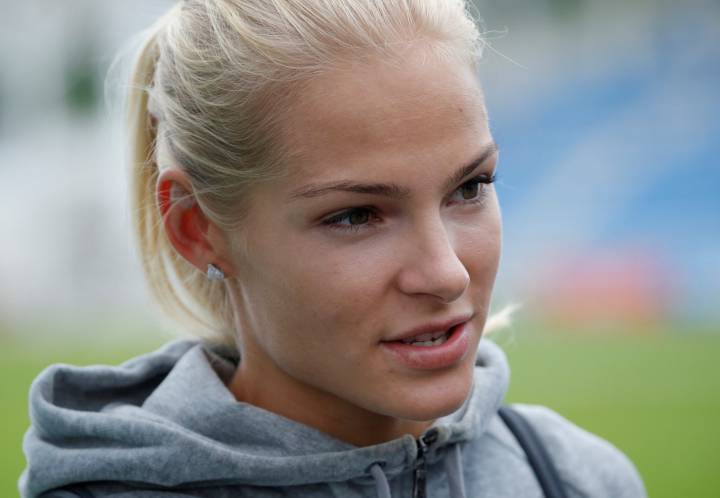 The IAAF athletics world body has banned Darya Klishina, Russia's only athlete let into the Rio Olympics.

Klishina launched a last-gasp appeal on Saturday, the Court of Arbitration for Sport said.
McLaren report
A source close to the case said Klishina may have been banned after being named in a report by Canadian lawyer Richard McLaren into state-sponsored doping in Russia.
The US-based 25-year-old long jumper was given the go-ahead for Rio after the International Association of Athletics Federations banned all Russian athletes from international competition over the accusations.
Klishina was cleared as she has been based in Florida since 2013 and had done several international tests.
Appeal
The CAS said in a statement to AFP that Klishina had made an appeal to its special anti-doping tribunal at the Rio Games "to contest the decision by the IAAF taken yesterday to no longer recognise the athlete as eligible to take part in the Olympics".
"It seems that Klishina has been named in the McLaren report," a source with knowledge of the case said.
Following an initial report on Russian athletics by the World Anti-Doping Agency last year, McLaren investigated the Russian state involvement in doping and named some athletes. These names were not made public when the report was released on July 18.
Russian athletics federation president Dmitri Shlyaktin told TASS news agency that Klishina, who is based in the United States, had been suspended.
"We have had confirmation from sources in Rio de Janeiro that Dasha was suspended at the last minute," he said.
Despite the IAAF ban, Russia entered 68 athletes for Rio, but the CAS rejected all but Klishina.