Claudio Bravo's close circle are sure he will be joining Man City
Barcelona refuse to sell Ter Stegen for any amount inferior to his buy-out; Guardiola has turned once again to the Chile captain.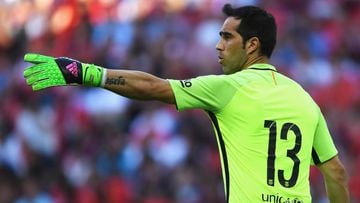 According to Catalan daily Mundo Deportivo, Manchester City hope to prise Claudio Bravo away from Camp Nou after missing out on several keepers this summer. Tellingly, Guardiola benched Joe Hart in favour of Willy Caballero for yesterday's league opener against Sunderland, which can be read as a sign that he urgently wants to sign a new goalkeeper, more so now that the Premier League is underway.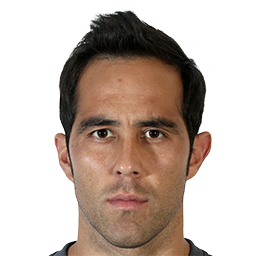 City was knocked back by Barcelona a couple of weeks ago when they put in a bid for Marc-André ter Stegen (they were told to come back with the player's buy-out - a not-insubstantial 80 million euros); and now they will go for Ter Stegen's team mate, Claudio Bravo. The 33-year-old's buy-out is 42 million but considering his age, and that the club only paid Real Sciedad 12 million for him two seasons ago, Barça would be willing to let the Chilean leave for a fee between 20 and 25 million euros.
Mundo Deportivo refer to a quote made by someone in Bravo's inner circle on Wednesday night when Barça were contesting the Trofeo Joan Gamper: "The deal with City is practically all sewn up".