Alvaro Morata presented to Real Madrid fans at the Bernabeu
The returning Morata is presented to the public by Real Madrid and states that he is happy to be home once again.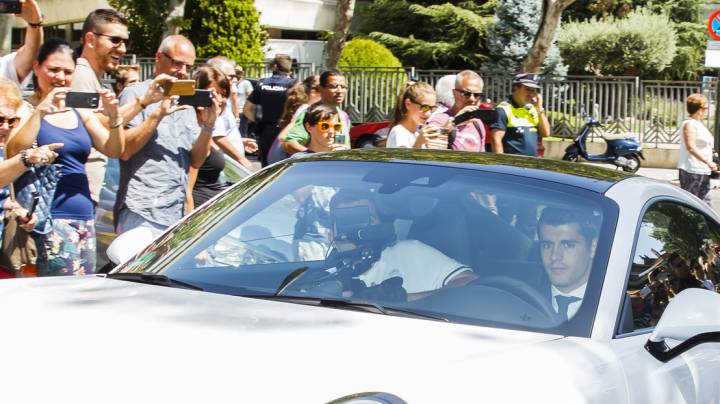 As Álvaro Morata was unveiled to the press and Madrid fans on Monday lunchtime, it was clear that this was a player who felt that he was coming back home. Madrid is where he was born and Real Madrid is where his senior career began.
"This is a day of extreme happiness for me. I want to thank those that have trusted in me. It has been a long wait of two years, but sometimes you need to mature. I am here, home again, to give my all and to stay here as long as possible."
Before the presentation, the club put out a video showing the player's development from youth sides through to his emergence in the Bernabeu first team. They also included images of Morata's appearances for the Spanish national side.
There were around 3,000 fans in the Bernabeu stadium to greet the returning player as he stepped onto the turf before he spoke to the press. He said that many things had changed and that thanks to one of the greatest clubs in Europe, Juventus, he has been able to play in important games.
"I am at the best team in the world," Morata stated and he praised the youth set up saying that nothing is impossible for the young players there who can fight for their dream.
When questioned about a potential move away from the Spanish capital this summer he was clear, "I am a Madridista. If they want me here, I will be here." He continued by saying that it would have been easy for the club to sell him but they have bet on keeping him instead.