REAL MADRID
Being the world's most expensive player will weigh on Pogba - Kaká
The Brazilian, who could be described as an authority on such matters, feels that Manchester United signing Paul Pogba could feel weighed down by the price the English club paid for him.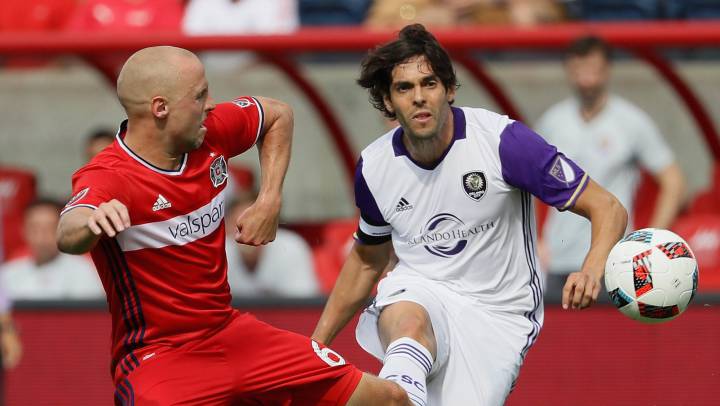 Orlando City midfielder Ricardo Kaká had a few words to say about former Real Madrid team mate Cristiano Ronaldo and Manchester United newboy Paul Pogba, in declarations made to Omnisport and picked up by ESPN. Regarding Cristiano, Kaká enthused: "It's incredible, he shows every year that he can beat himself. Every year he has motivation to keep going, to keep scoring and be the best player in the world. Sometimes when you have won a lot of things in your career, it is normal to slow down a little bit so maybe the motivation in your mind and mentality is not easy. But he is so incredible like [Lionel] Messi because these guys have won everything they could and they still want to win, they still want to be the best. It's incredible".
As for Manchester United's new recruit Paul Pogba, Kaká feels that being the most expensive player in football history can have a detrimental effect: "When such a lot of money is paid for a new signing, it also puts a lot of pressure on the player".
The Brazilian was perhaps speaking from his own direct experience, but says he feels confident that Pogba will deliver at United: "United have bought him because they know that Pogna will contribute a lot to the team. He's a very good player and he has a lot of talent. Manchester United have a plan for him and that will work".