OVIEDO
Oviedo come calling for Michu
Nine years on, the striker returns home to the Carlos Tartiere where, under Fernando Hierro, he will try to replicate his old form after spending a season with Third Division side, Langreo.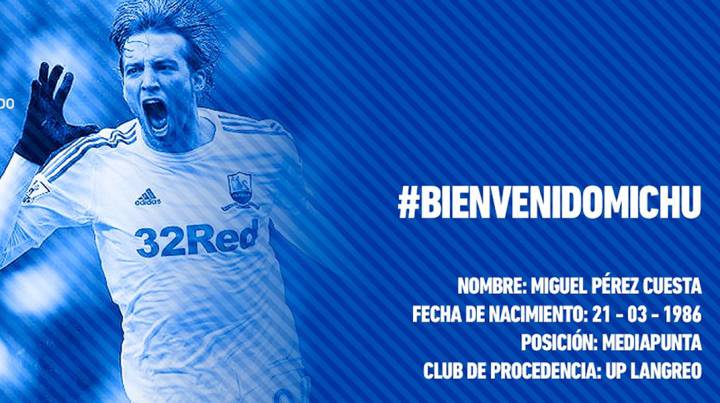 Michu's coming home
This evening, Oviedo announced the return of the 30-year-old striker who spent last season in the Third Division with Langreo. Michu left the Carlos Tartiere in 2007, after playing a key part in helping the team gain promotion from the Third to Segunda B Division, and spending two seasons playing with the Carbayones in Spain's bronze division.
The 'nomadic years'
Later, he joined Celta - turning out for the reserves then the senior side. After three years in Vigo he moved to Rayo Vallecano, where he enjoyed one of his best seasons, catching the eye of the Premier League - more specifically, Swansea. Following a great first season in England, which earned him a call-up from Vicente del Bosque, Michu succumbed to a series of injuries in his second season, undergoing surgery twice to resolve an ankle problem. He was loaned out to Rafa Benítez's Napoli, but didn't have the best of luck in Italy and he regressed to Swansea, only to find out there was now no place in the side for him. He was granted permission by the club to train and play with Langreo to build himself back to full fitness.
Michu will be officially presented at the Carlos Tartiere at 20:45 local time on Monday.