Valencia don't want to sell Alcácer, but Barça won't give up
Barcelona insist there's been an agreement reached with Peter Lim and the player, but other Valencia bigwigs are not willing to let Alcácer go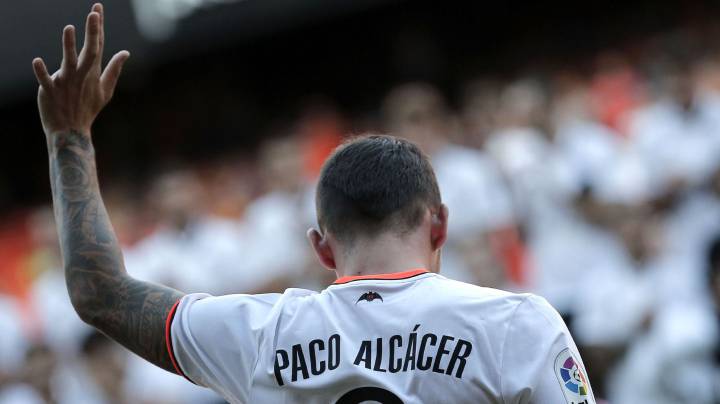 While Barcelona remain interested in signing Paco Alcácer from Valencia – the two clubs have been in negotiations over striker for the past two weeks and sources inside Camp Nou assure that there's been an agreement reached – word now coming out of Valencia is that the deal is off.
While it is already known that Valencia owner Peter Lim talked with Barcelona in relation to the striker and considered the operation a good one for the club in economic terms, it is understood that since Valencia president Layhoon Chan and Sporting Director García Pitarch were informed of the conversation, the breaks have been put on selling Alcácer. The other Valencia bigwigs consider Alcácer as key to the team's fortunes, and are already seeing problems in trying to strengthen the side for the current campaign after a disastrous last season.
"We don't want to sell Alcácer"
"If the president tells me he's not for sale, I believe it," said manager Pako Ayestarán after the loss to Las Palmas on Monday night. Layhoon Chan has also said publicly that "we don't want to sell Alcácer" and the president has already made that known to player.
It seems that now Barcelona's only hope of landing the 22-year old Spanish international lies with one person: Peter Lim.