Burnley's Gray charged with making 'homophobic' comments
Burnley striker Andre Gray published the tweets when he was a non-league player, but they resurfaced after he scored in the 2-0 home win over Liverpool on Saturday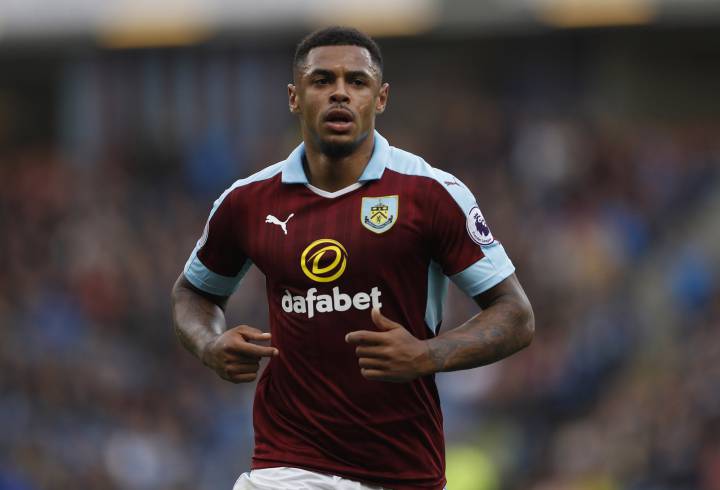 Burnley striker Andre Gray has been charged with misconduct over allegedly homophobic comments he posted on Twitter in 2012, England's Football Association announced on Tuesday.
Gray, 25, published the tweets when he was a non-league player, but they resurfaced on social media after he scored in Burnley's 2-0 home win over Liverpool in the Premier League on Saturday. One tweet read: "Is it me or are there gays everywhere? Burn Die Makesmesick." He issued an apology for the tweets on Saturday.
FA: Gray "brought the game into disrepute"
"Burnley's Andre Gray has been charged with misconduct in respect of social media comments made between 9 January 2012 and 11 March 2012," the FA said in a statement. "It is alleged the comments were abusive and/or insulting and/or improper and/or brought the game into disrepute contrary to FA Rule E3(1).
"It is further alleged that these breaches include reference to an "aggravating factor", namely, sexual orientation and/or gender and/or colour and/or race contrary to FA Rule E3(2)."
Gray, last season's Championship Player of the Year, has until 1700 GMT on Wednesday next week to respond to the charge. He faces a fine and a possible suspension if found guilty.
Gray: "I have made some big mistakes"
In his apology, posted on Twitter, Gray wrote: "I have a lot of regrets regarding a number of things I've done in the past and realise I have made some big mistakes, none more so than these tweets, but I would like to stress that I've worked incredibly hard to completely transform my life since that time.
"To clarify, I do not hold the beliefs written in those tweets whatsoever. I can assure everybody that I am absolutely not homophobic and as said previously I can only apologise and ask for forgiveness to anyone I offended."