INDIAN SUPER LEAGUE
Gudjohnsen signs for Indian Super League side Pune City
The 37-year-old former Chelsea and Barcelona man said: "When FC Pune City showed their interest, intent and plans, I knew this was it."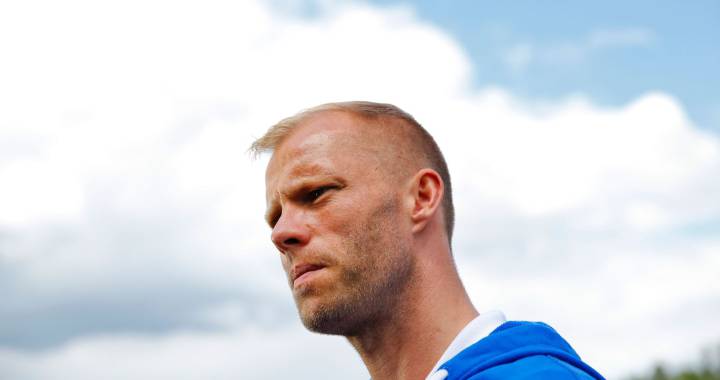 Veteran forward Eidur Gudjohnsen signed up on Wednesday for the third edition of the Indian Super League (ISL) as the marquee player for FC Pune City.
The much-travelled Icelander, whose former sides include Chelsea and Barcelona, said he still has an appetite for the game at age 37.
"There were other clubs interested in me but when FC Pune City showed their interest, intent and plans, I knew this was it," said Gudjohnsen, who played in this summer's European Championship in France.
"I have the confidence of the coach and will ensure that they find it difficult to leave me out.
"Everyone needs to be motivated to succeed, and I have the same aim here. I love the sport. I still love going to training every day."
Gudjohnsen has also played club football in France, Holland, Greece and China as well as making more than 80 appearances for his country.
Pune's head coach Antonio Habas said he was excited to have Gudjohnsen as part of a team which has failed to make the semi-finals in the previous two editions of the tournament.
"Eidur has experience of playing at highest levels and a professional motivation to succeed," said Habas.
"I've admired him from afar for many years and am very excited at the prospect of us working together for the benefit of FC Pune City."
The ISL is an eight-team tournament that was launched three years ago, seeking to emulate the success of cricket's Indian Premier League.
The first two editions featured a number of ageing foreign stars such as Italy's Alessandro Del Piero and controversial French striker Nicolas Anelka.