REAL MADRID
Real Madrid daily round-up: Cristiano, Isco, Adidas...
Mireia Belmonte (Spanish Olympic gold medalist at Rio) is set to take the testimonial kick-off at the Santiago Bernabeu this evening.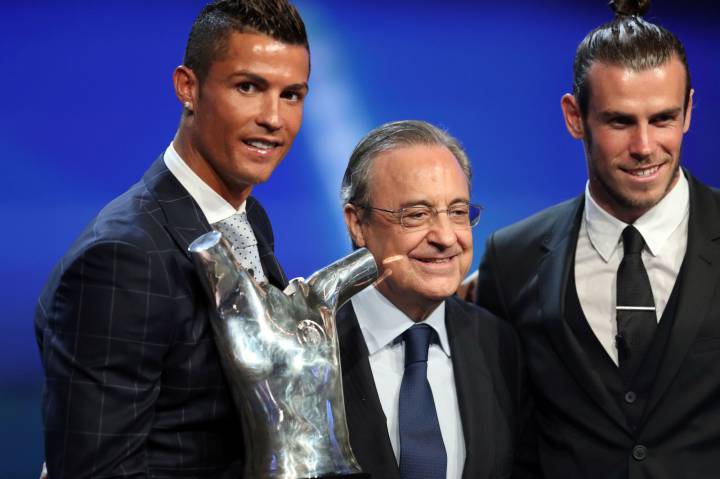 Cristiano
Cristiano shared his new UEFA Best European Player of the Year award with his squad mates at the Valdebebas training complex. The Portuguese striker continues his rehabilitation after damaging his knee at the final of Euro 2016

Minutes Silence
There will be a minutes silence at the Santiago Bernabeu this evening prior to the home game against Celta Vigo as a tribute to the victims of the recent Italian earthquake. The players will also wear black armbands as a mark of respect.
Mireia Belmonte
The Spanish swimmer will be the special guest at the Santiago Bernabeu this evening and will be entrusted with the testimonial pre game kick-off. The 25 year old won a gold and bronze medal at the Rio 2016 Olympic Games.
Adidas 3rd kit design deadline
Today is the last day for any budding designers to submit their entries as part of the Adidas competition to design the third Real Madrid shirt for the 2017/18 season.
The club have confirmed that Isco will be out of action for a indefinite period of time due to the Benalmadena born player sustaining a talofibular ligament sprain in his right ankle.