Real Madrid
Real Madrid round-up: Isco, Cristiano, Mayoral, Raúl, Llorente
The international break doesn't mean the clubs shut up shop. Today we report on open doors for Isco, Cristiano's animal physique and more on the young stars...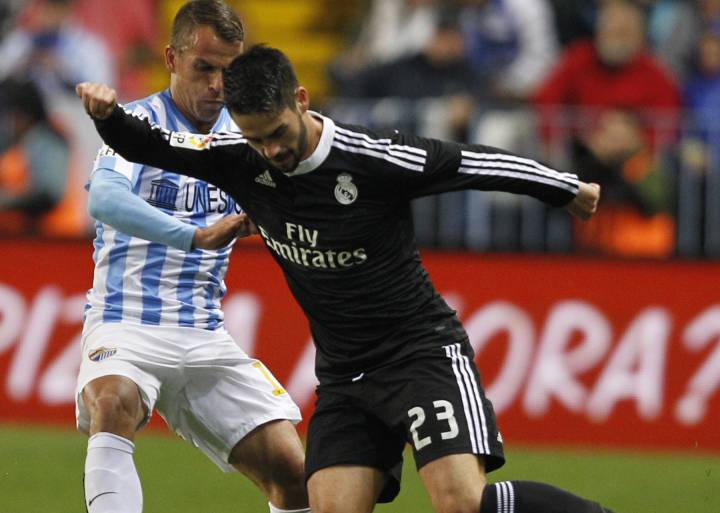 Although most of the Real Madrid squad are away with their national teams across the globe, there is still plenty going on at the club. Here are a few snippets for today's round-up:
Family feelings
The sporting director at Málaga, Francesc Arnau, spoke about Isco - who was reportedly on the brink of a return to his former club - and made it clear what the sentiments of the club are.
"He is like one of our children and Málaga's doors will always be open to him."
Stay out of the china shop, Cristiano

As Los Blancos' number 7 continues his recovery during the international break, Madrid's physical trainer, Antonio Pintus, has spoken about how impressed he is with the player. Speaking with ABC he simply said, "he is like a bull".
Raúl still an influence
Madrid's promising youngster Borja Mayoral has spoken about how a goal-scoring legend at the Bernabéu, Raúl González Blanco, has been a major influence on his rise. Speaking on the RFEF website the player, who is currently on loan at Bundesliga club Wolfsburg, stated:
"When I was younger I kept an eye on Raúl, who like me came into the national side and was at Madrid. He is a reference point for me."
Llorente leads the loanees
As part of Madrid's squad strategy this summer - which saw only Morata come in - several up and coming young players were sent out on loan to gain some experience and more playing time. Of the six, which includes Mayoral (Wolfsburg), Vallejo (Eintracht), Diego Llorente (Málaga), Burgui (Sporting), it is Marcos Llorente that has shone the brightest at this very early stage. Playing for Alavés he was the man of the match against Sporting with a 98% effectiveness rating with the ball.