Atlético list Cerci in their Champions League squad
He was also resgistered in the league squad even though he doesn't feature in Simeone's plans. Caio and Schiappacasse are also in the Champions League list.
When it's all said and done, Alessio Cerci is still an Atlético de Madrid player, and while he doesn't feature in the slightest in Diego Simeone's plans, the striker has been registered in the club's squad list for the league and Champions League. The Italian, who is currently recovering from a knee injury, has been assigned the No.17 shirt as is available to El Cholo - as a mere formality, as the plan is to find a new club for him when the winter transfer window opens in January.
A knee injury scuppered any chances of Cerci moving to pastures new this summer - it was also the reason why he failed a medical with Bologna. Atleti's strategy is to hold fire until the player has made a full recovery (he won't be given the medical all-clear until November at the earliest) to put him on the market in January - unless he receives offers from other, non-European leagues such as the Chinese Super League, in the meantime.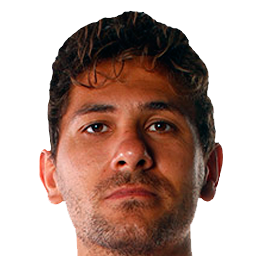 Elsewhere, two B team players have also been registered by Atlético in their Champions League list submitted to UEFA -  midfielder Caio Henrique and Uruguayan forward, Nicolás Schiappacasse.