Jurgen Klopp speaks Barcelona, Messi, Maradona & winter break
The Liverpool manager believes that Spanish champions Barça could play with their B team for 50% of their games.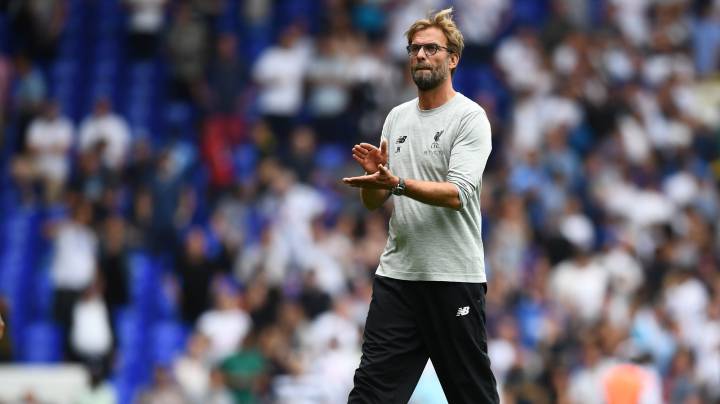 Jurgen Klopp spoke about LaLiga Santander, the style of play of Barcelona and Messi and gave his views on big money signings in an interview with Martin Samuel of the English newspaper The Daily Mail. The Liverpool manager also gave his thoughts on some of the differences between the Premier League and others including the intensity.
The busy Christmas fixtures: 'Now if you want it like this, that's no problem for me — I'm here because of this. Play on December 24, play on December 26, I love my family but for me I prefer to play football. But then we play December 28 and 31, and January 2 and I am thinking: ''OK, now we need three teams for this''.
'The fixtures are like they are. I knew that before I came here. All I did not know is how the cup games are. In Germany all you might read is: ''Manchester United lost to Milton Keynes, ha ha ha''. You don't know there were 20 games before, 100 games to go, and they were playing their eighth team. You don't get a line-up. It's only, ''Look at them…''
Premier-LaLiga Santander: 'The biggest difference between England and the others is that the competition is always so hard. So, yes, you can play three games if you have teams with special ability, like Manchester City or Manchester United — two teams and let them play.
'The big difference to Spain is that Barcelona can play 50 per cent of their games with Team B; or there are games where Lionel Messi runs 4.3 kilometres but scores five goals. That's a recovery session. England has no recovery session, in absolutely any game.
Big money signings: 'I know about pressure but I don't feel it. I would never make a decision for how it looks outside, to be safe. Now everyone wants an £80million signing, or just the next signing, the latest signing. But I would never buy a player for that — just to do it. We have bought enough, and if I am convinced, I am convinced. It's for the good of the club, not for the good of me. I'm not that important.
It is not important who the best player in the world was last year. It is important who will be the best next year.
Maradona: 'Diego Maradona was different. He never really trained. He would warm up with his shoes undone. I saw him playing in Stuttgart with Napoli when I was 21. Watching him warm up, I could not close my mouth. It was so low intensity. He was walking. And then he went and outplayed the whole stadium. Unbelievable.
Barcelona: 'Barcelona are like that. They play all over, they go to so many places they don't know where they are.
'We played them in London. In the tunnel, they were like, this, (he mimes yawning and stretching, looking around, "Oh, this is Wembley, nice") and, yes, we beat them. Yet in that match they could have scored five goals.
The charismatic German said a lot more in the full interview...