Real Madrid cannot exercise their buy-back option on Jesé
The ban imposed by FIFA means that Real Madrid will not be able to trigger the buy-out back to recover Jesé from Paris-Saint Germain - at least not until 2018...
Today's decision by FIFA's Appeals Committee to uphold the transfer ban which will leave Real Madrid and Atlético unable to sign players during the next two transfer windows will have a number of related consequences for the reigning European champions. One of them concerns Jesé Rodríguez who left the club this summer.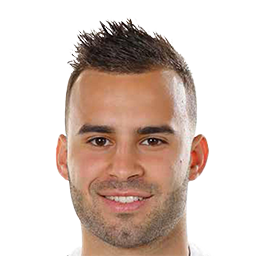 Jesé joined Paris Saint-Germain in a 23.5 million euro deal at the start of August. At that time, Real Madrid were waiting to hear FIFA's decision on their appeal and their initial plan was to find a club to take Jesé on loan. That option was rejected out of hand by PSG and the proposal of a loan with a buy-back option was also ruled out as it does not exist under FFF regulations. Jesé was finally sold on a five-year deal but with a clause included allowing Madrid the chance to buy the player back should they wish to do so in the future.
However, under the terms of the FIFA transfer ban, Madrid will not be able to trigger that buy-back clause as the club is prohibited from making any transaction where money is involved, which means that if they do want to recover Jesé, they must wait until 2018, when the ban is lifted.